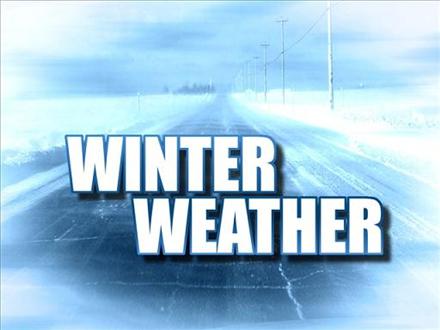 Schools:
Litchville/Marion – No School
Valley City Schools- No School
St Catherines School- No School
Maple Valley School- No school
Barnes County North – No School
Carrington – No School
Medina – No School
New Rockford/Sheyenne – no School today
Oakes – School and buses 2 hours late
Pingree/Buchanan – no School
Valley City Public Schools – School and buses 2 hours late, no breakfast served
Valley City State University opening 11 AM
Sports:
VCHS Basketball games vs Devils Lake have been postponed.
Jamestown girls basketball vs. Minot has been postponed.
Businesses:
No circle of Friends pre-school
Barnes County Museum is closed today
On the Move activities planned for 11:30 at the High liners Activity center cancelled
Open Door Center following snow day policy
Valley City Municipal Court closed today rescheduled for Tuesday, January 10th.
Barnes County Sr. Center is closed today: No home delivery of meals and the buses are not running.
Eagles Nest Book Store is closed
Valley City Barnes County Library is closed today
Alfred Dickey Library and James River Valley Library will open at Noon today.
First Community Credit Union in Valley City will open at 9am
Bright Beginnings (Jamestown) will open at 10am
Alpha Training Center (Jamestown) is closed. Main office still open.
CHI St. Alexius Health of Carrington will be closed til at least noon today. If you had an appointment, you will be called to reschedule.
New Rockford Family Clinics will be closed today
No delivery of the Minot Daily news in New Rockford today
Foster County Courthouse will be closed today
Foster County Public Health on Main St. will be closed today
Eddy and Foster County USDA Service Centers will be closed til at least 10am today
City of Spiritwood Lake Council Meeting/Public Hearing postponed to Thursday January 5, 2017 at 7:30 pm Chip Steckler Shop.
Barbs Rose Garden Floral of Carrington closed today
Central Dakota Physical Therapy will open at noon today
Carrington City Library will open at noon today
Annie's project scheduled at the Carrington Research Center for tonight has been postponed