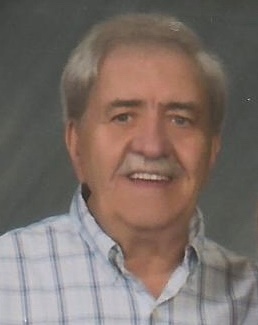 Robert Bowen, age 72, of Valley City, ND, died Tuesday, April 3rd at his residence under Hospice of the Red River Valley Care.  A funeral service will be held at 11:00 AM Saturday, April 7th at Our Savior's Lutheran Church in Valley City.  Visitation will be held on Friday from 5:00 PM until 7:00 PM at Our Savior's Lutheran Church.  A prayer service will be held at 7:00 PM Friday evening at the church.  Interment will be Memory Gardens Cemetery near Valley City in the spring.
Robert (Bob) Harold Bowen was born April 16, 1945 in Valley City, ND.  Bob attended Sanborn High School and graduated from Valley City State University in 1970 with a Bachelor's Degree in Music.  On December 20, 1965 he married Judy Bruse in Valley City.  He served in the US Army from 1966 until 1969 playing in military bands at Fort Riley, KS and Robinson Barracks in Stuttgart, Germany.  Bob was a member of the American Legion, AmVets, VFW Post #2764, Eagles and the VFW Honor Guard.  He also served as Past President of the Eagles and was Past Commander and Quartermaster of the VFW.  Bob taught music in Leeds, ND, Northwood, ND, Valley City, ND and Litchville-Marion schools where his students called him "Mr. B." and "B".  B's bands traveled around the state and country earning numerous awards, distinctions and recognitions.  Bob loved time with his family, grandchildren, and cousins.  He played and umpired softball, refereed boys and girls basketball, enjoyed gardening and calling BINGO.  Mr. B loved bringing the gift of music to his students and community.
Bob is survived by his loving wife Judy, Valley City, ND; daughter Dawn (Matthew) Devig, Moorhead, MN and their sons, Tyler, Tanner, Torii and Zakary; daughter Carla (Brett Salgat) Olson, Glyndon, MN and her daughter Casey; his mother Betty Koebernick, Jamestown, ND; Sister Joanne (Gary) Benjamin, Valley City, ND; brother Gary (Deb) Koebernick, Jamestown, ND; Sister Karen (Todd) Willprecht, Lidgerwood, ND; sister Bonnie (Pat) Howe, Valley City, ND; numerous Nieces, Nephews, Cousins and an extensive family of former music students.
Funeral arrangements by the Lerud Schuldt Mathias Funeral Home of Valley City.  An online guestbook is available at www.lerudschuldt.com