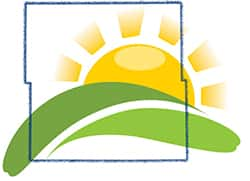 JAMESTOWN, N.D. (NewsDakota.com) – The following are the unofficial totals from contested races in the June 12, 2018 Primary Election within Stutsman County.
Voters cast ballots Tuesday at 12 precincts in the county including the Jamestown Civic Center, Pingree Community Center, Kensal Memorial Hall, and Medina City Hall. Unofficial numbers show that 3,321 individuals in Stutsman County voted. That's 16.2% of the 20,513 estimated eligible voters.
Below are results of each contested race only.
12 of 12 Precincts Reporting(100 %)
United States Senator
Republican Primary
Kevin Cramer – 1725
Thomas E. O'Neill – 247
United States Representative
Republican Primary
Kelly Armstrong – 891
Paul J Schaffner – 229
Tiffany Abentroth – 167
Tom Campbell – 489
Statewide Races
State Representative District 29
Republican Primary
Chet Pollert – 440
Craig Headland – 488
Democratic Primary
Lori Carlson – 248
Mary Schlosser – 223
Stutsman County Races
Stutsman County Commissioner
All 6 candidates will advance to the General Election in November
Craig Neys – 1532
Dennis Ova – 1644
Mark McPherson – 1512
Nellie Degen – 687
Ramone Gumke – 1585
Steven J Cichos – 1713
Jamestown City Races
Jamestown Mayor
Dwaine Heinrich – 1282
Joshua Meade – 408
Katie Andersen – 1100
Jamestown City Council
David Steele – 1746
Kevin Walker – 833
City Park Board
3 Elected
Chris Aarhus – 667
Mike Landscoot – 1317
Mike Soulis – 1490
Mindi Schmitz – 1381
Mitchell Ostlie – 880
Ryan Schlafman – 1124
School Board Member
Rural
Sedric Trevithick – 2065
City
3 Elected
Brenda Roemmich – 1493
Heidi Heim-Larson – 1937
Jason Rohr – 1987
Robert B Toso – 1791
Publication of School Board Proceedings
No – 268
Yes – 2603