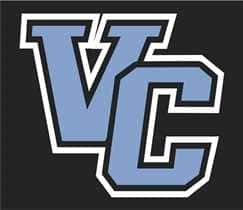 VALLEY CITY, N.D. (NewsDakota.com)- On opening night of the 2018-19 season The Hi-Liners earned a split with The Wahpeton Huskies. The girls won 64-49 while the boys fell 76-39.
Both teams will travel to Lisbon Saturday for another doubleheader. The boys play at 2:30 with the girls to follow. The games can be heard on KOVC 1490AM/96.3FM with video stream on NewsDakota.com
GBB: VCHS 64 vs. Wahpeton 49
The Hi-Liners used a 16-4 1st half scoring run to help pull away from Wahpeton and withheld their second half run to get the win. Taryn Dieterle produced a game high 24 points. Two more for Valley City scored in double figures, Grace Scherr scored 14 and Josie Berntson 12 points.
Wahpeton was led by Jordyn Kahler's 14 points, Tyleigh Brady added 11.
BBB: Wahpeton 76 vs. Valley City 39
Offensive struggles plagued Valley City all night. They were down 29-10 at halftime and managed just 29 points in the final 18 minutes. Wahpeton held The Hi-Liners to 25% from the field.
Jared Eggermont was Valley City's only player to hit double figures with 10 points. Peyton Zaun had 6 points. Corbin Cornelius from Wahpeton scored 16 points.