JAMESTOWN, N.D. (NewsDakota.com) – The University of Jamestown Convocations Committee's next Faculty Fireside Lecture will feature a discussion on Monarch Conservation with Dr. Michelle Solensky.
The Faculty Fireside Series feature different faculty members who have picked topics of discussion that are open to the campus and community. Dr. Solensky is a professor of Biology at the University.
Dr. Solensky has primarily focused her research on the reproductive behavior of monarch butterflies, and the ecological interactions that include monarchs. This inspired her topic of conversation for the evening.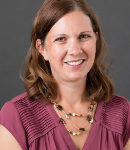 Dr. Solensky will present "Monarch butterflies: To List, or Not To List, That is the Question" on January 15th at the University of Jamestown Raugust Library at 7 PM. The event is free and open to students and the community.
Listen to more about the Faculty Fireside with Dr. Michelle Solensky below: