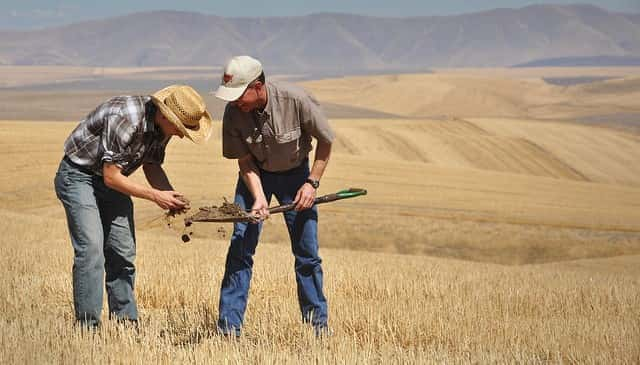 The Department of Agriculture's Natural Resources Conservation Service is seeking input on conservation practices through the 2018 Farm Bill. 
As USDA works on implementing the farm bill, NRCS is asking the public to submit comments on how to improve conservation practices standards that support programs such as the Environmental Quality Incentives Program and Conservation Stewardship Program, which help producers cover part of the costs for implementing these practices. 
NRCS offers 150-plus conservation practices to America's farmers and ranchers to help them meet their business and natural resource needs on their working lands. 
The standards provide guidelines for planning, designing, installing, operating and maintaining conservation practices. 
NRCS is using the comment period to evaluate opportunities to increase flexibility to producers, finding the optimal balance between meeting site-specific conservation needs and minimizing risks of design failure, and ensure the relevance of the standards to agriculture.  
The comment period ends April 25, 2019. Comments can be made online by searching regulations.gov.
---
Photo by Flickr/Creative Commons