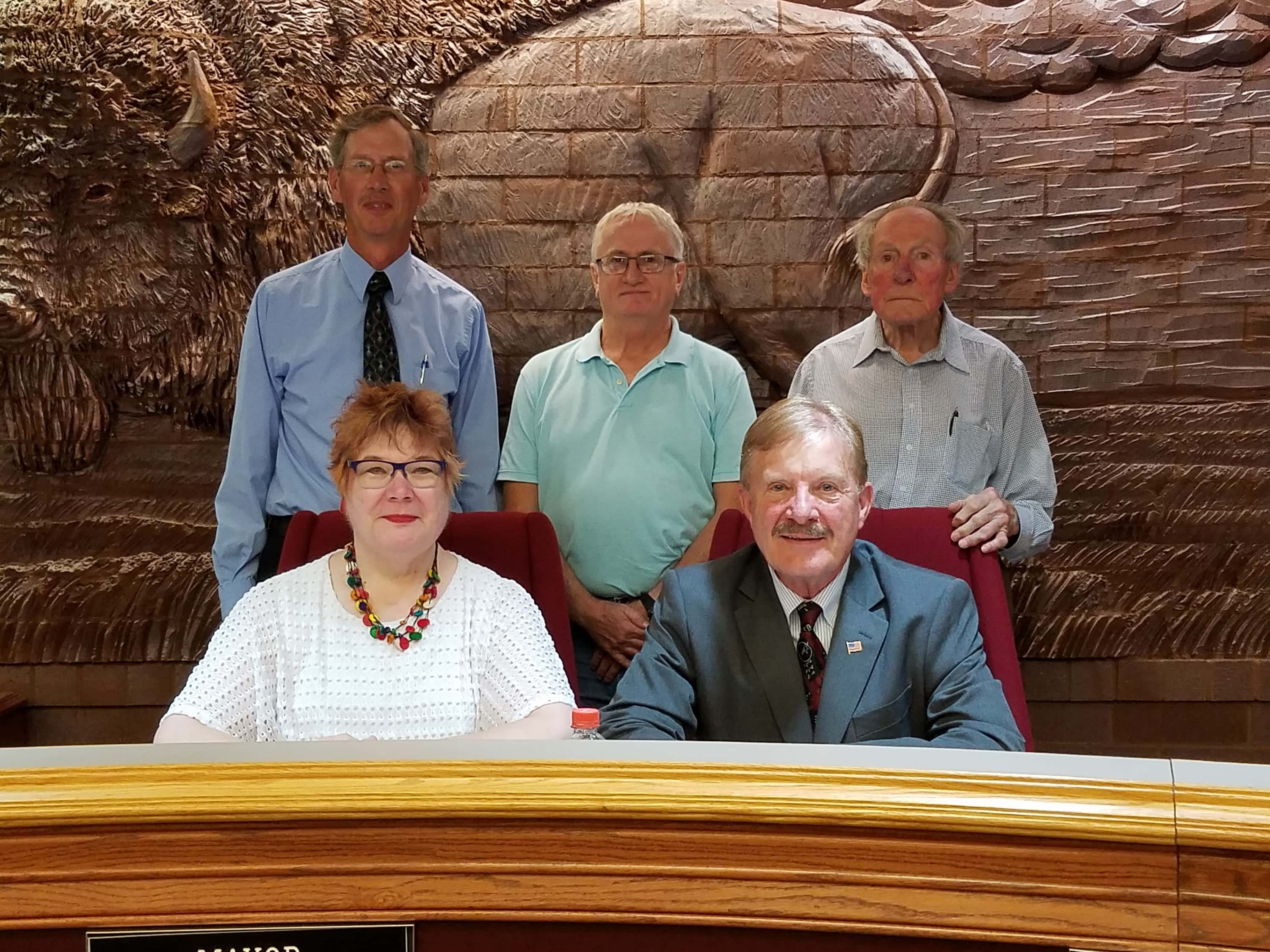 JAMESTOWN, N.D. (NewsDakota.com) – The City of Jamestown has proclaimed April as Fair Housing Month.
The proclamation issued by Mayor Dwaine Heinrich urges all citizens to understand and exercise their right to equal housing opportunities. Councilmember Dan Buchanan read a portion of the proclamation during the Finance & Legal Committee meeting Tuesday evening. He said April 11th marks the 51st anniversary of the passage of the U.S. Fair Housing Law.
Buchanan stated that High Plains Housing Center & Great Plains Housing have both continued to try and eliminate housing discrimination. April is traditionally proclaimed Fair Housing month by the President of the United States and U.S. Department of Housing and Urban Development.
Kelly Gorz, Fair Housing Specialist, thanked Jamestown for passing the proclamation. She says Jamestown joins several other communities in North Dakota in signing similar proclamations.
Gorz says North Dakota also doesn't discriminate against marital status, because of age over 40, and if you receive public assistance.
Later, the committee considered a resolution in concurrence with the Stutsman County Commission for the Jamestown Stutsman Development Corporation to forward all requests for funding the South Central Dakota Regional Council to go directly to the city and county without recommendation.
Mayor Heinrich says the idea behind the resolution is to remove JSDC as the in-between entity in the situation.
The resolution was unanimously approved.
Otter Tail Power Company later came forth to request leasing city property next to the National Buffalo Museum for the purpose of erecting a solar photovoltaic energy generating facility.
Greg Anderson, Senior Market Planning Specialist, says they're looking to team up with the Buffalo Museum and make it a learning opportunity.
Anderson says the array would be fixed to the ground, sit roughly 8 to 10 feet high and around 10 feet wide. He said all they need is a parcel of land and would look to partner with the museum to create some signage and informational opportunities.
Mayor Heinrich says they had approval from the National Buffalo Museum Board of Directors as long as the museum would not be breaching the terms of their lease with the city.
City Attorney Leo Ryan said his office had not yet reviewed the request, but he would like the City Engineer to look over the request.
The city moved to table the request until further review took place.