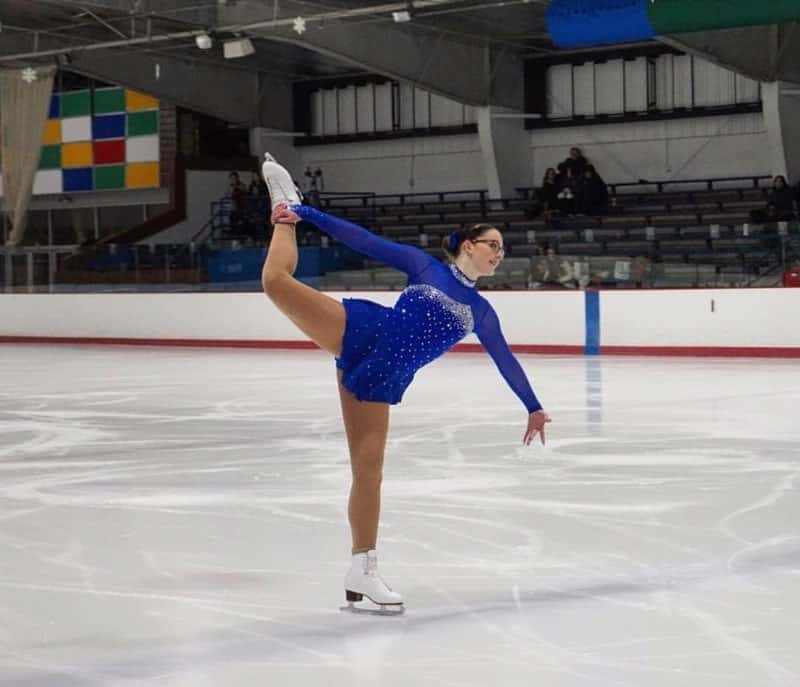 JAMESTOWN, N.D. (NewsDakota.com) – Hannah Jorgenson thought she had finished her competitive skating career when she graduated in 2018.
Now at the collegiate level, she finds herself competing at nationals with the University of Colorado-Colorado Springs (UCCS).
Jorgenson took her 12+ years of skating experience and her skates to UCCS, but never thought she would be competing again.
Jorgenson says when she applied to attend at UCCS, she didn't know that they had competitive skating. She says in her first year, the skating program has taken her all over the U.S.
Jorgenson credits coach Mark Vasarhelyi and the James River Figure Skating Club (JRFSC) for giving her the tools she needed to succeed.
Jorgenson will be competing at Nationals April 12th-14th at the University of Delaware.
JRFSC parent Lynn Lambrecht says watching the young skaters grow through their program is amazing.
You can learn more about the James River Figure Skating Club at jamesriverfsc.org. They are always welcoming new skaters to join their club for both competitions and to learn how to skate.
You can listen to a full Let's Talk About It with Hannah Jorgenson and Lynn Lambrecht below: