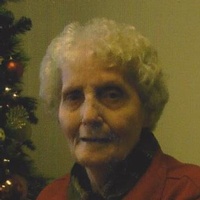 Vivian A. Klose, 87, of Jamestown, North Dakota died on Monday, April 8, 2019 at Eventide Nursing Home in Jamestown.
Vivian was born on October 13, 1931 in Bienfait, Saskatchewan, Canada. She was the daughter of William and Dora (Anderson) Lafrentz. She attended Rich Prairie School and went on the graduate from the Regina General School of Nursing of Regina in 1953.
Vivian and Robert Klose were married on September 22, 1956 at St. James Catholic Church. During the course of her nursing career in Jamestown, she worked at Trinity and Jamestown Hospital and also the State Hospital. She retired in 1991.
She enjoyed golfing and for a time, spending winter in Mesa, Arizona. She also enjoyed watching her granddaughter, Lindsay, barrel race.
Vivian is survived by her daughter, Candy (Allen) and granddaughter, Lindsay Valenta, all of Jamestown, sisters-in-law; Mary Lefrentz and Olga Lefrentz of Estevan, Saskatchewan, Canada and  many nieces and nephews.
She is preceded in death by her husband, Robert, parents; William and Dora, sisiters; Viola and Connie, brothers; Vernon, Raymond, and Elmer, and brother-in-law; Alfred Mattei.
Funeral Service: 10:00 AM, Monday, April 15, 2019 at Eventide Nursing Home Chapel with Rev. Susan Fandrick officiating.
Burial: Calvary Cemetery, Jamestown.
Arrangements are pending with Williams Funeral Home, Jamestown.