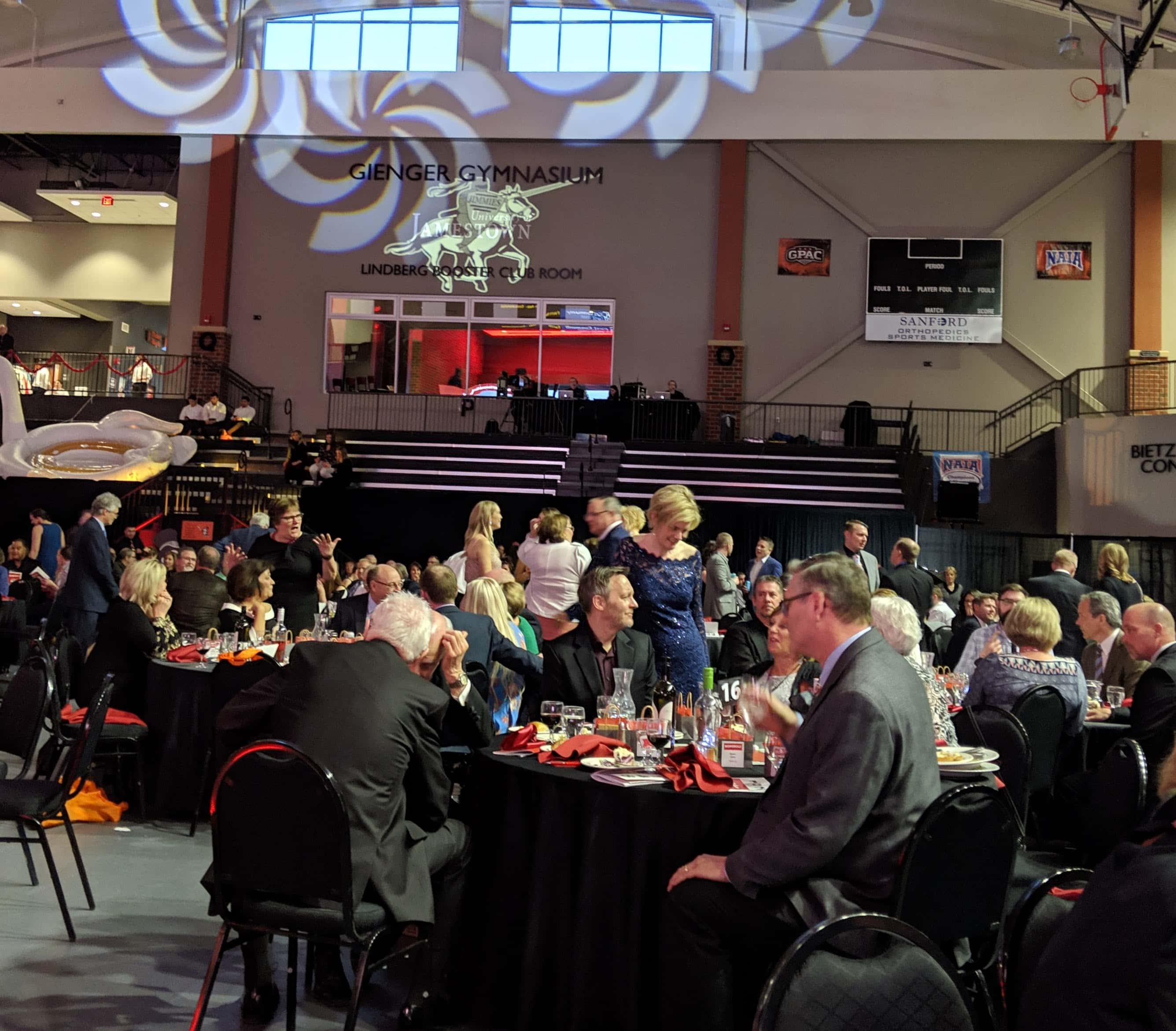 JAMESTOWN, N.D. (NewsDakota.com) – The 33rd Annual University of Jamestown Dine & Bid was held on Saturday, April 13th in the Harold Newman Arena.
The extravagant fundraiser has brought in thousands of dollars from area businesses, business owners, alumni and more that is awarded to future students at the University.
The University of Jamestown awards around $11 million in scholarships annually. This is done through a golf tournament, Friends of the Fine Arts, donations, and the Dine & Bid.
In 2018, the event raised $140,000. While final totals aren't in for 2019, a special portion of the event called "Raise Your Paddle" resulted in over $100,000 alone in personal donations that are then turned into scholarships.
The 33rd annual event also set a record for number of attendees.
"We've got about 500 individuals here tonight which is a record number," University President Polly Peterson stated. "We're hoping that results in a record amount raised this evening for student scholarships."
Students were also involved in different aspects ranging from serving the meal to the "Lip Sync Battle". That is the evening's entertainment and 50/50 split for the winning student organization and the bidders of the winning team.
Final Dine & Bid totals will be announced as soon as they're available.