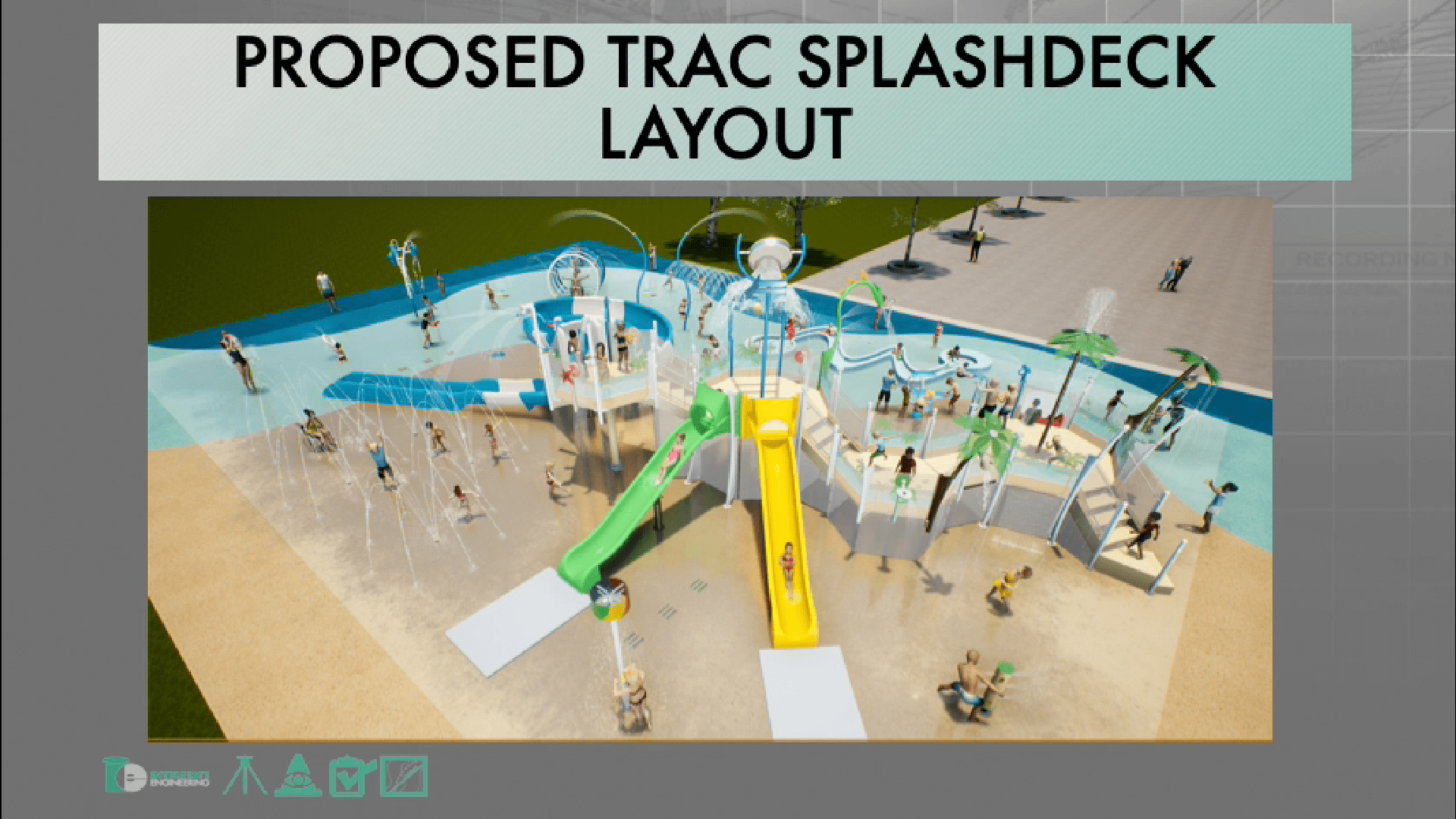 JAMESTOWN, N.D. (NewsDakota.com) – In March, the Two Rivers Activity Center (TRAC) and Jamestown Parks & Recreation held a public meeting to discuss the Outdoor Water portion of Phase II.
The first phase of TRAC started in 2015 when the special election referendum passed a 1% sales tax to generate $28.6 million in construction. A committee was established in order to raise additional money to complete around $12 million more in other projects.
Milestone One of Phase II is outdoor water at the facility.
Facilities Manager Amy Walters says they are trying to determine what route to take.
Phase II was expedited following a generous donation by longtime Jamestown resident Shirley Rolfs Meidinger in 2018.
Walters says because they're leaning towards a Splash Deck as the outdoor water feature, they're looking for public input on what they'd like to see.
Walters says the presentation given during the open meeting is available on the TRAC website tracjamestown.com.
The link for the presentation can be found here. You can hear more from the presentation in March here.
You can listen to a full Let's Talk About It with Amy Walters below:
Outdoor Water at TRAC