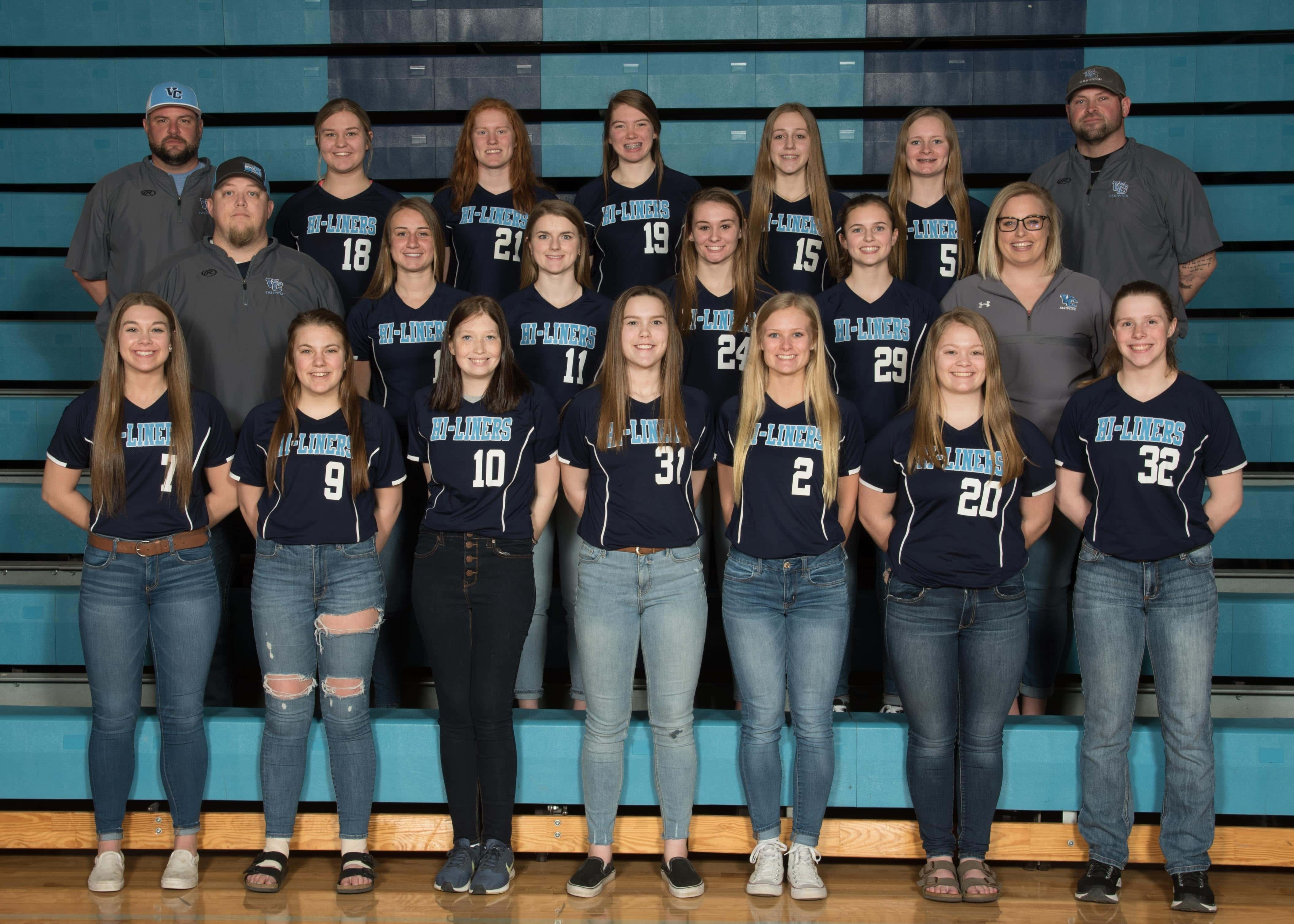 VALLEY CITY, N.D. (NewsDakota.com)- Shanley first basemen Gabby Nelson's 3 home runs and 7 RBI helped spoil The Hi-Liners' home opener Tuesday at Shelly Ellig Field. The Deacons defeated Valley City 10-6 in what was The first EDC game for both teams.
Nelson hit a 3 run homer in the first to put Shanley up early. They'd go up 5-1 when The Hi-Liners pushed across 4 runs in the 3rd to tie it up. The Deacons responded right back in the 4th with another Nelson long ball. The opportunities were there for a Valley City come back, they stranded 5 base runners over the final 3 frames with 14 total in the game.
Coach Hilary Flatt says right now the team needs to figure out how to stay on track despite diversity
Valley City racked up 11 hits. Becca Thompson was 4 for 5. Grace Scherr was 2 for 3 with 3 RBI and Eliza Schueneman drove in a pair of runs. Shanley finished with 7 hits, Mady Reimche collected 2 RBI.
Thompson took the loss, going 5+ innings with 8 strike outs and 7 walks while surrendering 6 hits. Hailey Schaefer pitched the final 2 innings with 4 strike out.s Calli Schanzenbach was the winner for Shanley going all 7 innings with 4Ks and 5 walks.
Despite the loss, coach Flatt feels that 5 games into the year her team is starting to show improvements
Thursday Valley City is tentatively set to play at West Fargo.