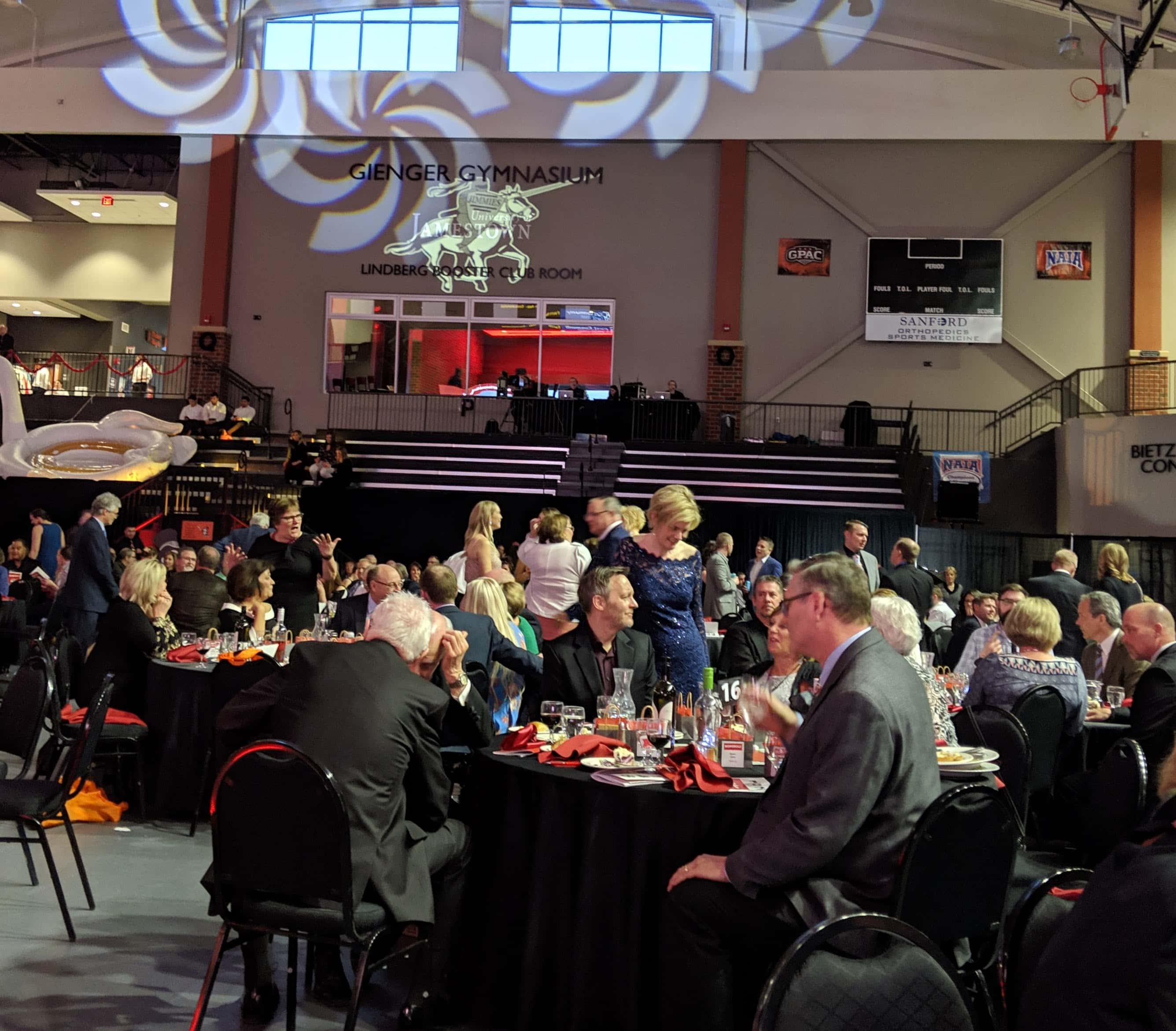 JAMESTOWN, N.D. (University of Jamestown) – On Saturday, April 13, The University of Jamestown hosted its 33rd Annual Dine and Bid Benefit Auction. This year, 464 individuals attended the event – a record number for UJ.
They also had a record-breaking number of sponsors, cash donors, and auction items. In total, the University raised $200,000 to support student scholarships.
"We are truly grateful for the tremendous support we receive from the community of Jamestown and our UJ family," said Dr. Polly Peterson, President of University of Jamestown. "The growth of this event has been transformative as we strive to maintain affordability for our students. Dine and Bid is a fun way for the community to gather in support of our efforts!"
Dine and Bid is an annual University of Jamestown dinner auction. All proceeds benefit student scholarships. This year, the theme of the event was "Monopoly: Knight Edition." After a social, dinner and student entertainment, guests had the opportunity to bid on 162 auction items.
To view photos from Dine and Bid, please visit https://www.uj.edu/DNB2019.