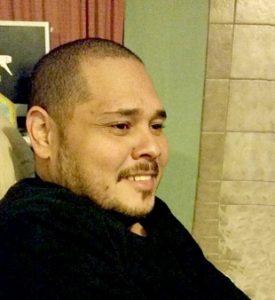 Lance Woodard passed away peacefully at home in Valley City on April 29, 2019.  He was born April 12, 1977 in Hoboken, New Jersey to Belinda Kennedy and Albert Woodard.
Lance has called many places home including: New Jersey, Pennsylvania, Mississippi, Arkansas, and now North Dakota. He enjoyed life through many interests including fishing, movies and reading.  He would gladly share his extensive knowledge or contribute amazing facts to any boring conversation when needed.
He is survived by his mother, Belinda Kennedy of Valley City; brother, Brian Kennedy and sister-in-law, Shauna of Maumelle, AR; two nieces, Aliyah and Jasmine Kennedy; and nephew, Kaleb Kennedy of Maumelle, AR; former spouse Michelle Woodard; a host of relatives and friends.
Lance spent 42 years of his life creating memories and adventures with family and friends by his side that will be celebrated on Sunday, May 5, 2019 from 2-4 PM at the Lerud Mathias Funeral Home in Valley City.
Lance you will be greatly missed, we love you and as you know True Love lasts forever.
A celebration of his life will be held in the Lerud Mathias Funeral Home Chapel on Sunday, May 5, 2019 at 2:00 PM.
The Lerud Mathias Funeral Home is assisting his family with arrangements. An online guestbook is available at www.lerudschuldt.com