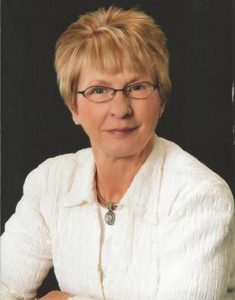 Edith "Edie" Smith, age 78, of West Fargo, ND, formerly of Tower City,
ND, died Wednesday, May 1st at her residence in West Fargo under Hospice
Care surrounded by her loving family.  A funeral service will be held at
11:00 AM Tuesday, May 7th at St. Paul's Lutheran Church in Tower City.
Visitation will be held on Monday, May 6th from 5:00 PM until 7:00 PM at
St. Paul's Lutheran Church.  A prayer service will be held at 7:00 PM
Monday evening at the church.  Burial will be in Memory Gardens Cemetery
near Valley City.
Edith Marie Pederson, the daughter of Odin and Eva (Bjerke) Pederson,
was born November 12, 1940 in rural Nome, ND.  Edie received her
education in the Eastedge and Nome School's before moving to Valley
City, ND where she was employed as a waitress.  On May 30, 1959 she
married Gerald "Jerry" Smith in St. Petri Lutheran Church in Nome, ND.
The couple lived and farmed in the Tower City area for 45 years where
Edie was an active member of the St. Paul's Lutheran Church and the
WELCA. Edie served on various board positions, was a Thrivent for
Lutherans Board Represenative and a member of the Tower City Homemaker's
Club.  Edie was also a partner in a business that produced iron on
clothing accessories.  Edie loved to travel, garden, canning and making
crafts.  Her greatest joy was spending time with her family,
grandchildren and her friends.
Edie is survived by her husband Jerry, West Fargo, ND; one son, Dennis
(Adele) Smith, Tower City, ND; two daughters, Sherry (Barry) Johnson,
West Fargo, ND and Rita (Tim) Lerud, Tower City, ND; 8 grandchildren; 4
Great-grandchildren; three sisters, Jean Johnson, Fargo, ND, Sandy
(Doug) Orth, Mobridge, SD and Cindy (Dale) Johnson, Rapid City, SD; two
brothers, Charles (Karen) Pederson, Valley City, ND and Larry (LeAnn)
Pederson, Rapid City, SD; one brother in law, Gary Lindemann, Enderlin,
ND; many nieces, nephews, aunts, uncles and cousins.
Edie was preceded in death by her parents, one brother Orville and one
sister Marion and one brother in law Bill Johnson.
In lieu of flowers, the family prefers memorials to St. Paul's Lutheran
Church in Tower City.
Funeral arrangements by the Lerud Mathias Funeral Home of Valley City. An online guestbook is available at www.lerudschuldt.com