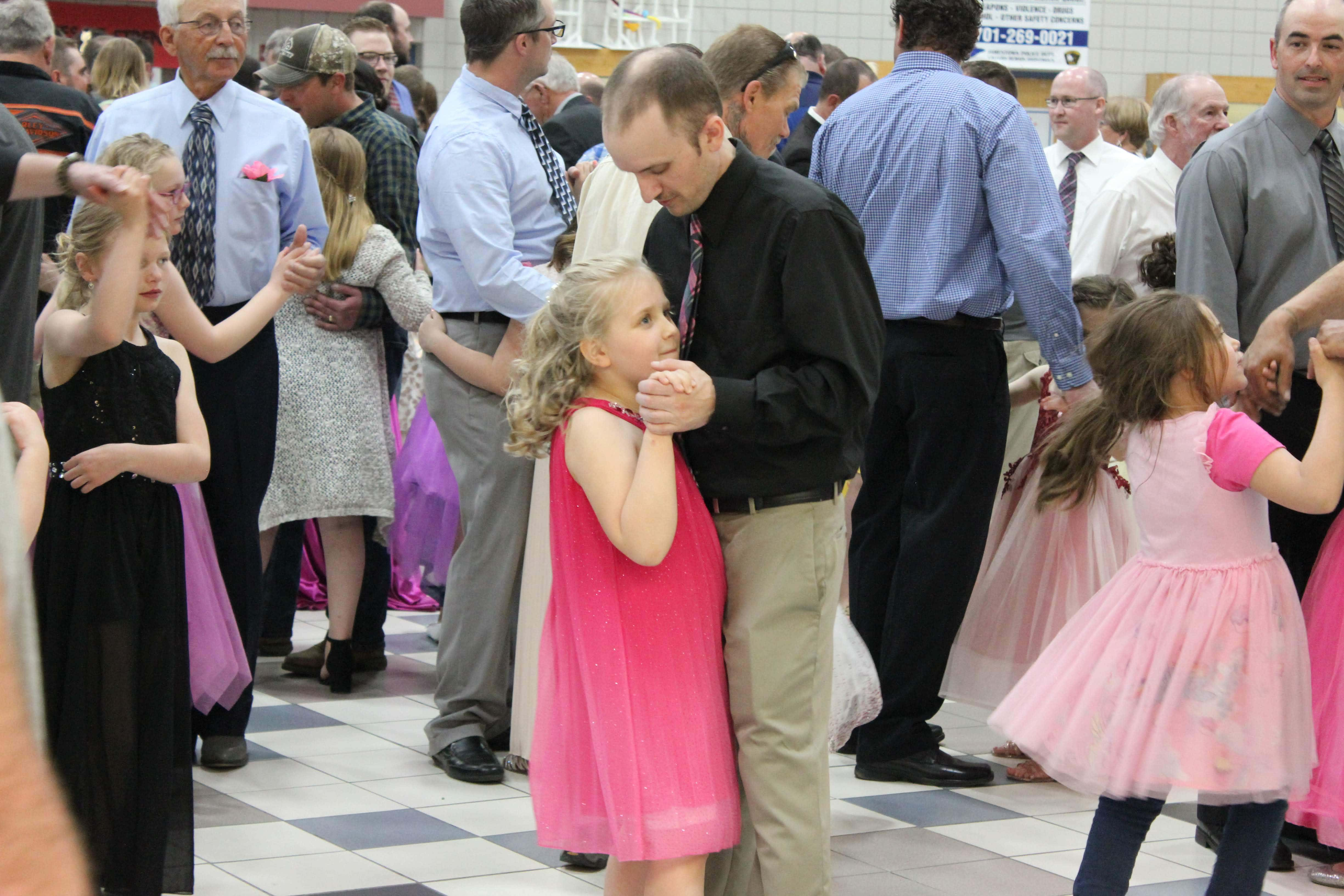 JAMESTOWN, N.D. (NewsDakota.com) – The 8th Annual Father/Daughter/Grandfather Dance took place Friday, May 3rd at the Jamestown High School.
The annual event brought out hundreds of father's and their daughters, grandfathers and their granddaughters, uncles and their nieces, and other combos to raise money for the Stutsman County Relay for Life. The event has raised thousands of dollars to fight cancer and raise awareness. Girls were given handmade corsages before walking on the stage in a Grand March. A special dance was held for the couples with spectators in attendance.
Read more about the event here.

8th Annual Father/Daughter/Grandfather Dance