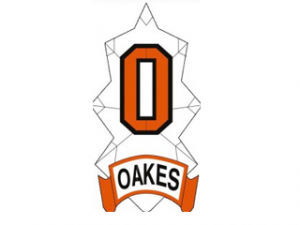 ENDERLIN, N.D. (NewsDakota.com) – In their first tournament of the season, Oakes took home a 1-2 record over the weekend at the Enderlin/Maple Valley Invitational.
"What a fun tournament we got to play in this weekend.  Teams from all over the state, a lot of great baseball was played.  Enderlin has a 1st class facility and they ran the tournament exceptionally well, it was a lot of fun to see some different teams," said Coach Greg Dobitz in an email.
Here's how the three games played out over the weekend for the Tornadoes:
Friday: Oakes 1, Hatton-Northwood 2
In a game that lasted an hour, Hatton-Northwood's pitching staff held the Tornadoes offense in check through four innings. On the game, Oakes had five hits and three of them came in the 5th inning to plate their one run. Hatton-Northwood's got a huge boost from their play in the field.
"Hatton Northwood played an exeptional defensive game against us.  They stole 3 for sure base hits with diving catches," said Dobitz.
Saturday: Oakes 10, Beulah 5
Oakes dispatched Beulah in just three and a half innings as the hour and a half time limit ended the game early. The Tornadoes put together ten runs on seven hits. They were led by Coy Awender at the top of the lineup registering three hits and driving in three runs. Adam Neustel and Steele Hansen each brought in two more RBI's.
"During the Beulah game I really liked how our guys approached their at bats, they didn't try to do to much, we hit some line drives and took some walks on pitches we've been chasing all year," said Dobitz.
Saturday: Oakes 2, Midkota 11
Midkota jumped on Oakes in the first two innings for all 11 runs. A three run 1st and an eight run 2nd gave Midkota the commanding 11-2 lead after just a couple innings. Oakes lineup was held to just the two runs on one hit in another four inning game.
The next time out for Oakes will be Monday at home against Oak Grove starting at 5:00. Tune in for the call on KDDR and on newsdakota.com