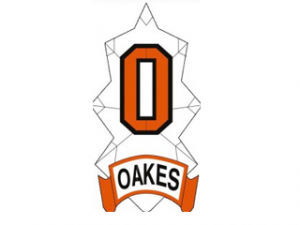 OAKES, N.D. (NewsDakota.com) – In the regular season finale on Monday, Oakes put together a near-perfect game and defeated Oak Grove 14-0 in five innings.
Oakes' first meeting against Oak Grove earlier this year  resulted in a ten run victory just like Monday's 14-0 win. Oakes scored a run in the 1st, two in the 2nd, a massive eight spot in the 3rd and three in the 4th.
Taylor Schall was the star for the Tornadoes Monday night. The starting pitcher tossed five innings of shut out ball while allowing two base hits and two walks with five strikeouts. Schall put up a big night at the plate with four hits and four RBI's to help his cause.
Howie Neustel registered a three hit, three RBI performance as well.
Next time out will be the Region 1 Tournament this Saturday from Oakes. The Tornadoes will be the five seed and will play in game #3 of the afternoon against 4 seed Central Cass.
Here's how the play-in game and main bracket will play out:
Play-in game: #7 Northern Cass @ #6 Oak Grove- Thursday at 5:00
Satruday's Slate:
Game 1: Winner of play-in game VS #3 LaMoure-Litchville/Marion
Game 2: Winner of Game 1 VS #2 Kindred/Richland
Game 3: #5 Oakes VS #4 Central Cass
Game 4: Winner of Game 3 VS #1 Enderlin/Maple Valley