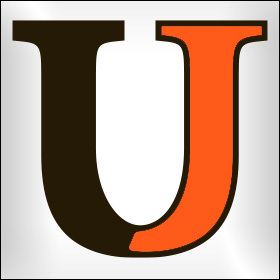 SANTA BARBRA, Calif. (JimmieAthletics.com) – No. 22 Westmont (Calif.) scored four times in the ninth inning to break a 3-3 tie and hand the University of Jamestown baseball team a 7-3 loss Tuesday in the Santa Barbara Bracket of the NAIA Opening Round.
The loss ends the Jimmies' season at 35-18, while Westmont (35-15) advances to play Arizona Christian in another elimination game Tuesday at 6 p.m. CDT.
Westmont's rally against Jimmie reliever Joe Harris (SO/Recluse, WY) began with the first three hitters reaching via walk, error, and bunt single.to load the bases. Another single scored the go-ahead run and kept a runner at each base. Kaleb Binstock (SR/Grand Forks, ND) relieved Harris and recorded a strikeout for the first out of the inning. The next batter singled to right to make it 5-3, and one out later, a walk with the bases loaded forced in another run. Westmont scored its fourth and final run of the frame on a passed ball.
Jamestown got a two-out single from Grant Okawa (JR/Mississauga, ON) in the bottom of the ninth, but Westmont starter Grant Gardner retired the next hitter to finish the victory.
UJ took a 2-0 lead in the bottom of the second, scoring its first run on an errant throw by Gardner after fielding a bunt by Okawa. The second run of the inning came on a groundout by Zach Zurbrugg(SR/Bremerton, WA).
A solo home run by Nick Sablock on the first pitch of the fourth inning cut the lead to 2-1, then the Warriors tied the game in the next inning on a bases-loaded walk to Isaiah Leach, one of 11 free passes issued by Jimmie pitchers Tuesday.
Zurbrugg gave the Jimmies its second lead of the game with an RBI single in the bottom of the fifth, scoring Okawa, who led off the frame with a double. The score remained 3-2 until the top of the eighth, when Travis Vander Molen tripled to left center to bring in Andrew Bayard.
Harris (5-2) was saddled with the loss, allowing four runs (two earned) on two hits in two-thirds of an inning. Tanner Roundy (SR/Henderson, NV) went the first 5 2/3 innings, giving up two runs on only three hits while striking out seven, but seven walks upped his pitch count, and he departed after 119 pitches. Gardner went the distance for Westmont, surrendering one earned run on eight hits, striking out five.
Matt Meraz (JR/Aurora, CO) was 3-for-4 and Okawa finished 2-for-2. Roundy and Binstock also had hits for Jamestown. Vander Molen had a pair of hits for the Warriors, who also got a single hit from six other players.