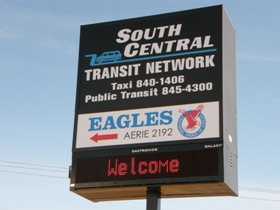 VALLEY CITY, N.D. (NewsDakota.com) – The Valley City Commission voted against a motion to allocate $20,000 from the Public Works Department budget to support the South Central Adult Services Transit program. The measure failed on a five to nothing vote during a special city commission meeting on May 14th.
City Commissioner Duane Magnuson said he supports the services provided by South Central but taking funds out of the Public Works Department budget now wouldn't be a prudent move.
Commissioner Ross Powell encouraged South Central Adult Services to make an annual request for their support before city officials begin working on their annual city budget in the summer of 2019.