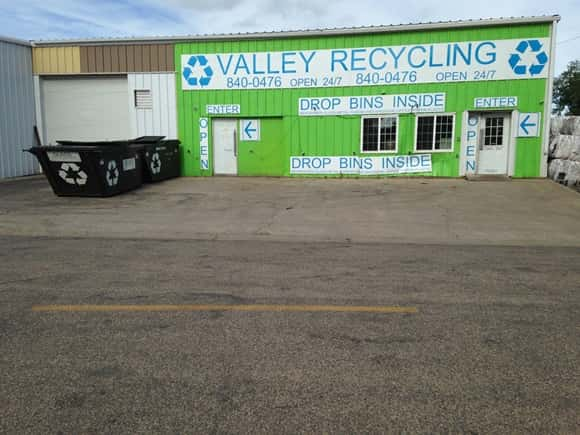 VALLEY CITY, N.D. (NewsDakota.com) – The recycling center in Valley City may stay open beyond the June 17th deadline to shut down. Nothing has been finalized and several options are under discussion with the owner Adam Faul and the city.
In March, Faul issued a 90 day notice to the city that he would stop taking in recycling materials by June 17th.
But, City Commissioner Jeff Erickson and other city officials believe a resolution may be reached to continue operating the recycling center.
Erickson and other city commissioners made the announcement during a special city commission meeting on May 14th. They said more details about any future agreement will be released later.
Faul told the city he has taken a heavy financial loss over the last year as he battles the low prices of recycling materiel. Faul said since the announcement of his shutdown a few people have dumped or placed garbage into his recycling bins.