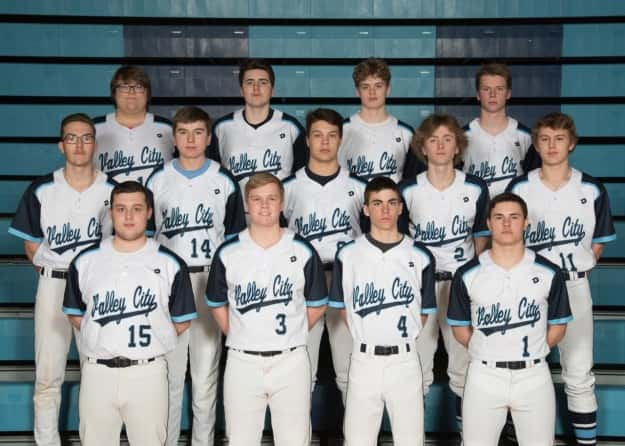 FARGO, N.D. (NewsDakota.com) – Austin Manuel's two-run triple broke a 1-1 tie as Fargo Shanley went on to defeat Valley City 11-1 in the regular season finale for both teams. With the win, the Deacons will be the eighth seed in the up coming Eastern Dakota Conference tourney.
The Hi-Liners scored first on Riley Gerhardt's rbi double in the first. Mitchell Taylor hit a one out double then came in on Gerhardt's two-bagger one out later. But Deacon starter Brayden Keoning allowed just three total baserunners after the first.
Gerhardt had two of the four hits. Taylor and Corey Nelson had the other.
Drew Sandy had three hits and drove in three runs for the Deacons. Manuel had two hits and two rbi. Keoning finished with a four hitter. He walked two and struck out nine in six innings.
The Hi-Liners end the season with a 2-8 record in the conference and 3-14 overall. Shanley improves to 4-6 in the EDC and 10-6 overall.