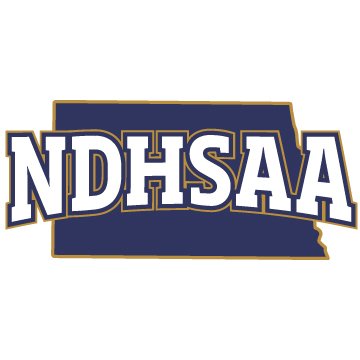 VALLEY CITY, N.D. (Tom Mix, NDHSAA Media Specialist) The bracket for the 2019 NDHSAA Class B Baseball State Tournament
is complete. Team seeding for Class B Baseball State Tournament was announced Friday, May 24 via
conference call with qualifying schools. The top five teams were ranked through an online
voting process done by head coaches of qualifying teams. The No. 4 and 5 seeds meet in the
quarterfinals. The remaining quarterfinal matchups were determined through random draw.
Matchups for Thursday, May 30 at Newman Outdoor Field in Fargo:
10:00 a.m. – No. 2 Thompson vs. North Star
1:00 p.m. – No. 3 Enderlin/Maple Valley vs. Mohall-L-S/GKB
4 p.m. – No. 1 Park River/F-L vs. Bishop Ryan
7:00 p.m. – No. 4 Shiloh Christian vs. No. 5 Carrington
The tourney will continue Friday and wrap up Saturday, all Carrington games will be broadcast on AM 1600 / FM 100.1 KDAK the Cardinal, all Enderlin/Maple Valley games will be broadcast on Q101, both stations streamed online at newsdakota.com. Pregame will be about 10 minutes before the scheduled start time.