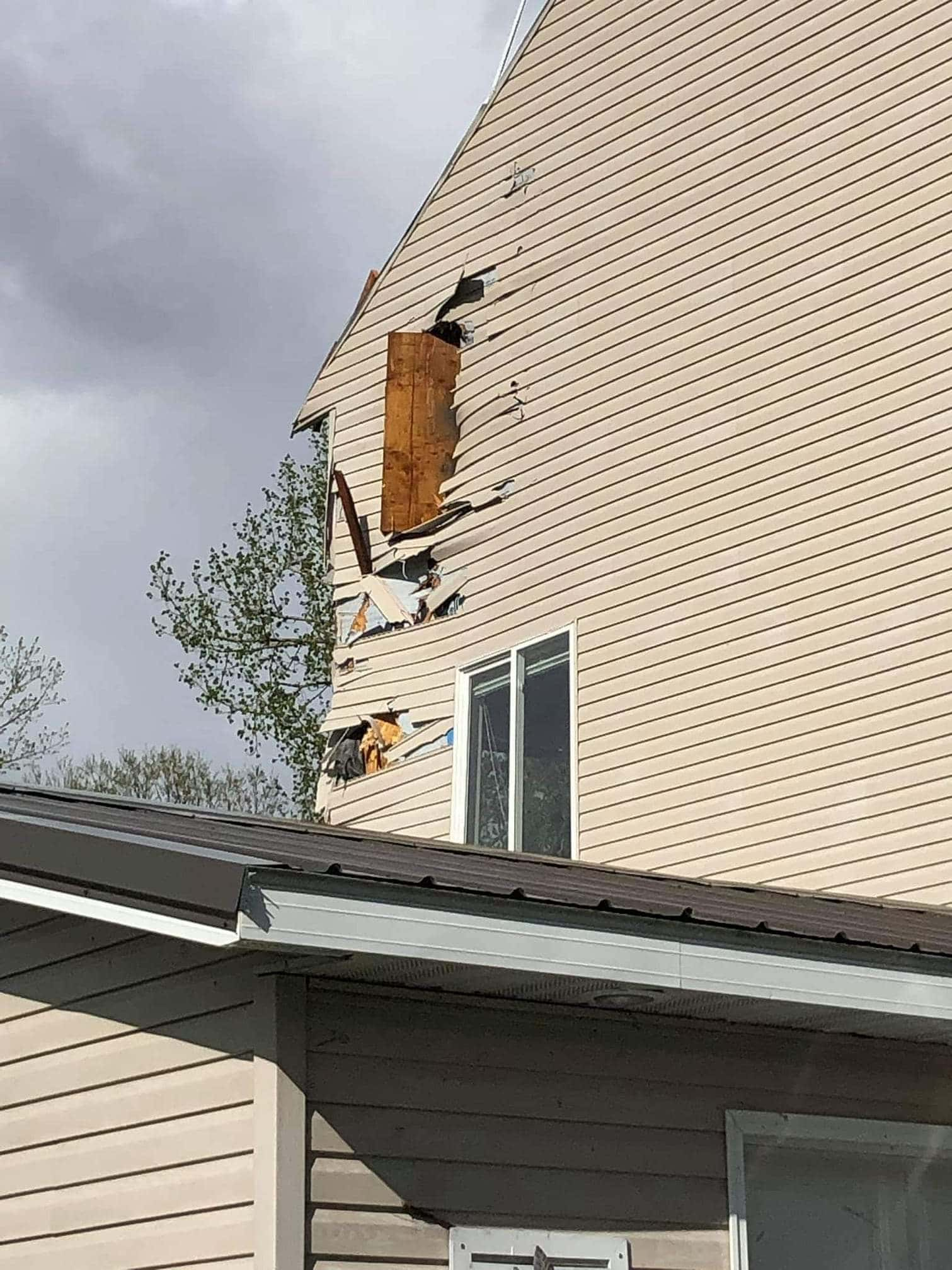 LEAL, N.D. (NewsDakota.com) – A Friday evening storm tore it's way through Barnes County and eastward.
A tornado warning was issued at around 5:30 p.m. Friday in rural Barnes County. National Weather Service and weather spotters reported funnel cloud activity with winds reaching speeds upwards of 70 miles per hour. Hail and straight line winds were also reported.
Damage has been reported around the county.
Below are some of the photos submitted to NewsDakota.

Severe May 24th Storm