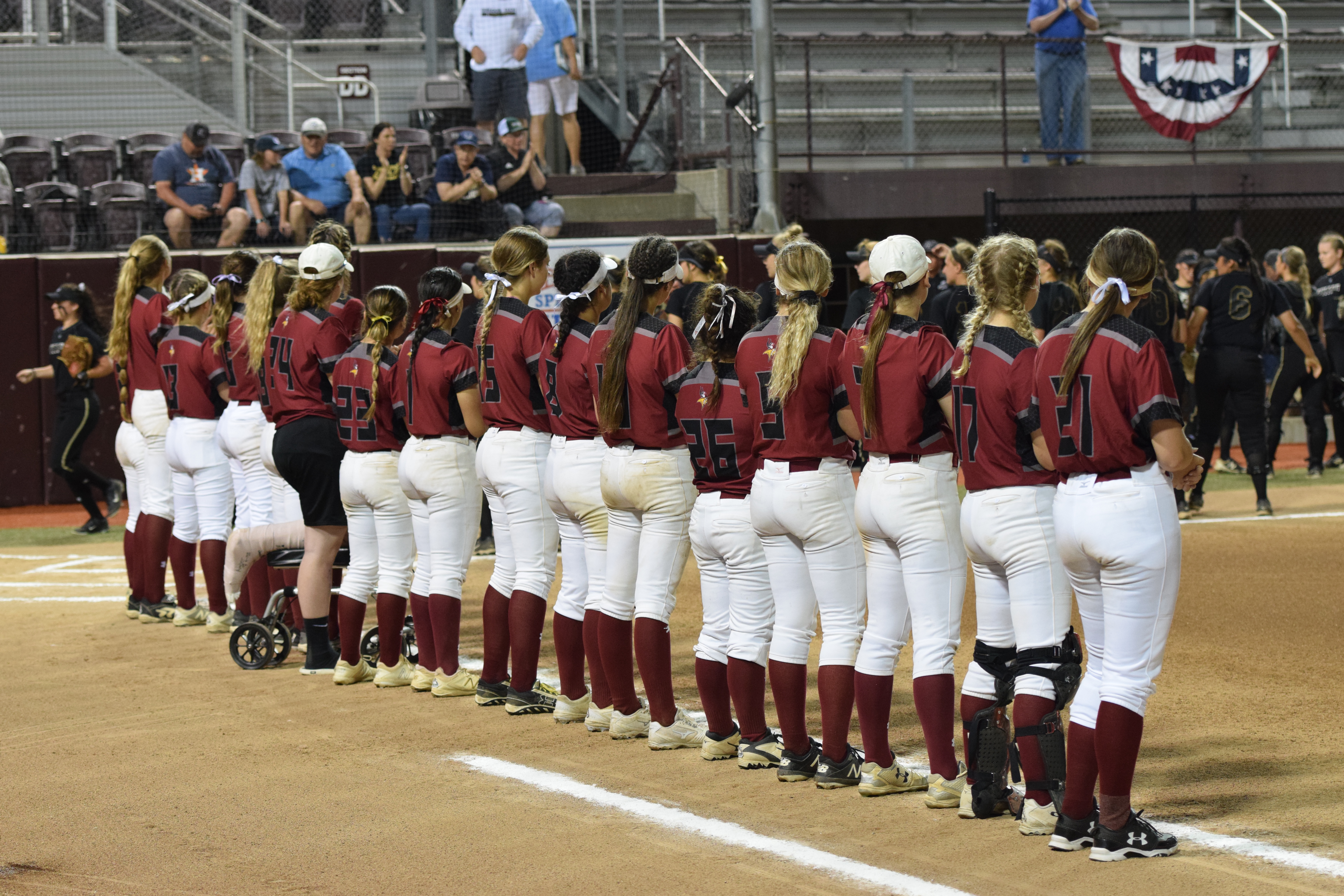 SPRINGFIELD, MO. – A historic season for the Valley City State University softball team came to an end late Friday night at the NAIA Softball World Series.
Playing under the lights of Killian Stadium Field in Springfield, Mo., Valley City State scored first but could not hold the lead as the Vikings lost 7-1 in a loser-out game against Oregon Tech.
That followed up a 4-0 loss by the Vikings against Oklahoma City earlier in the day. The loss Friday night to Oregon Tech eliminated VCSU from the World Series as they end their season with 54-5 overall record.
No. 10 seed Oregon Tech (44-16) advances to play another loser-out game Saturday at 7 p.m. The Owls will play No. 8 seed Georgia Gwinnett.
World Series Schedule & Results
The Vikings struck first with a single run in the top of the first inning. Joelle Aiello and Voni Culp opened the game with back-to-back singles. Aiello then stole third base and later came in to score on a throw to second base. Valley City State's rally fizzled out though as a groundout and strikeout left two runners in scoring position.
Oregon Tech did not waste anytime answering back as Ali Graham pulled a two-run home run to left field, putting the Owls ahead 2-1 in the bottom of the first inning. It was the first home run give up all season by VCSU pitcher Emilee Wilson. Oregon Tech would lead the rest of the way, tacking on two more runs in the second inning and two more in the fifth inning to build a 6-1 lead.
Wilson started and took the loss for VCSU, giving up four hits and four runs over two innings. She did not walk a batter and struck out one. Amber Stewartpitched the final four innings for the Vikings, giving up four hits and three runs. She did not walk a batter and struck out three.
Aiello was 1-for-3 and scored a run to lead VCSU's offense. Voni Culp was 1-for-3, and Jayme Menard doubled as she went 2-for-3 at the plate. Autumn Perryadded a hit as VCSU finished with five total hits.
Valley City State's record season included 54 wins – shattering the old school record of 40 – and the program's third appearance at the NAIA World Series. VCSU set more than a dozen team or individual records this season and won the NSAA Regular Season Championship, the NSAA Tournament Championship and the NAIA Opening Round Championship. VCSU finished the season ranked No. 6 in the country – the highest ranking in program history.
Valley City State will graduate three seniors from this year's record-breaking squad: Voni Culp, Kadie Anderson and Tatum Lundin.
Oregon Tech pitcher Sarah Abramson went the distance for a complete game, giving up just five hits and the one run. She walked one and struck out five. Kiahna Brown and Olivia Lethlean each had a pair of hits for the Owls.
(Story and Picture Courtesy Of Mark and Cora Potts VCSU Vikings)
2019 NAIA World Series