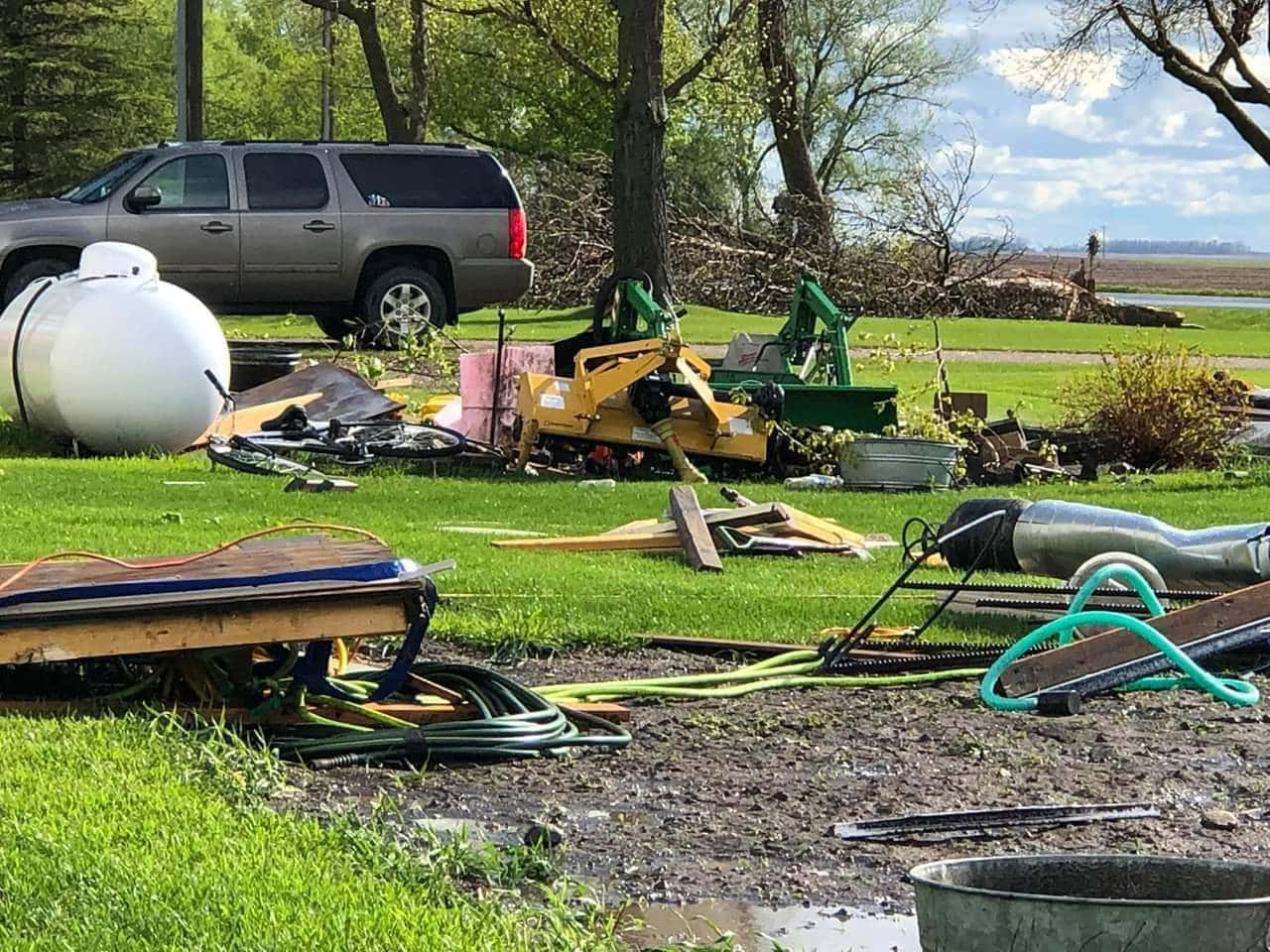 GRAND FORKS, N.D. (KFGO) – The National Weather Service in Grand Forks says its survey crews confirmed there were five tornado touchdowns across eastern North Dakota and northwest Minnesota late Friday afternoon and evening as severe thunderstorms rolled through the region.
Two touchdowns occurred in Barnes County. An EF-1 rated tornado, with an estimated peak wind of 108 miles an hour was reported two miles north of Leal, northwest of Valley City. Its path was about 4 miles long and 150 yards wide. It caused damage to one home and a grain storage facility and impaled wood panels into the side of a home.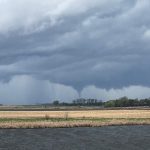 There was a brief touchdown of an EF-0 tornado near Rogers, North Dakota, north of Valley City, with an estimated speed of 75 mph. where tree damage was reported..
A rain-wrapped tornado snapped trees and scattered large branches across a county road and a field for up to 300 yards near Hope, North Dakota. It was rated as an EF-0, with peak winds of 85 mph and was on the ground for about 5 miles.
The first of twin tornadoes viewed by residents near Flom, Minnesota and Waubun, Minnesota did tree damage along the paths that ranged from 3.5 miles to nearly 7.5 miles. The twister near Flom rated an EF-0 with peak winds of 80 mph. The EF-1 tornado near Waubun had peak gusts of 95 mph. There were no injuries in any of the touchdowns.
Click here for pictures from the damage left by the tornadoes.