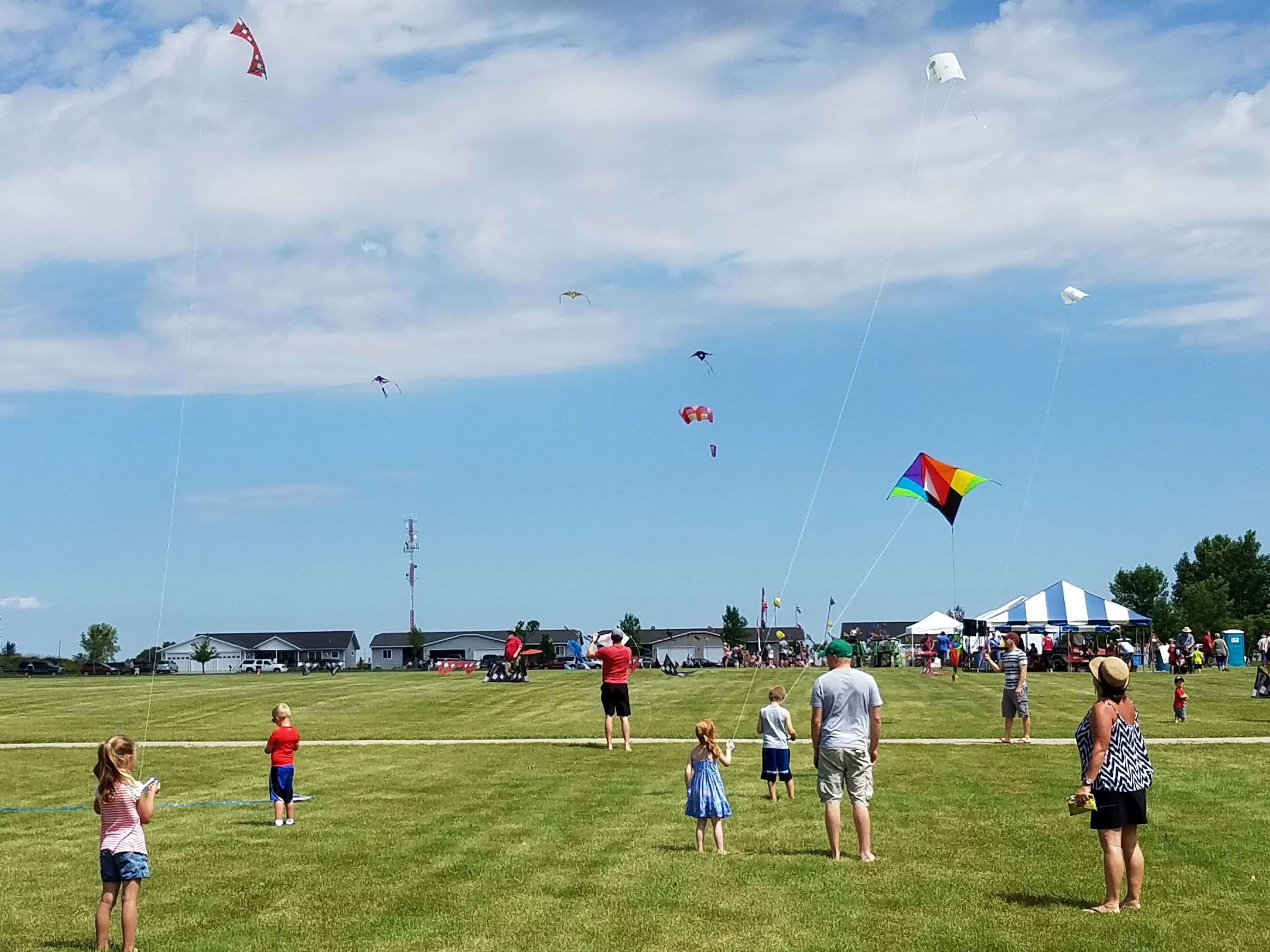 JAMESTOWN, N.D. (NewsDakota.com) – One of the largest kiting festivals in the Midwest draws hundreds from across the nation to Jamestown every year.
The Annual Jamestown Kite Fest is set to return to Meidinger Park this weekend and run from June 7th through the 9th. Festival co-founder Mike Gee says his interest in kites led him and Chris Dodson to form the festival 24 years ago.
The event features things for all ages including kite making, candy drops, and professional kite flyers.
Dodson says the event is also unique in the fact that the kites and things you see could change from one hour to another.
Another returning feature is the barrel kite, which has not been at the festival for the past few years. The kite measures at 6 stories and requires a payloader in order to remain aloft. Dodson says some of the kites that will also be on display are known worldwide for their artistry and craftsmanship.
The event is also a staple for professional kite flying team 180 Go, with members traveling from across the country to be in Jamestown for the weekend event. Kids are invited to come and build their own kites and get other kite flyers autographs while learning about each kite and the flyer at the end of the string.
All events are free to the public. You can find more information at wingsonstrings.com or by visiting their Facebook page here. Below is a video and photos from the 24th Annual Kite Fest.
Listen to a full Let's Talk About It with Mike Gee and Chris Dodson below:
24th Annual Kite Festival