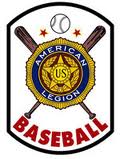 VALLEY CITY, N.D. (NewsDakota.com) – Valley City and Fargo split a doubleheader Monday night in Legion baseball at Charlie Brown Field. Post 60 took the Region game 4-2. The Bombers took the non-regional game 16-2.
In game one, Briar Harvey broke a 1-1 tie with a two-run double in the fourth inning. Then came in to score on Connor May's base hit.
Fargo took a 1-0 lead in the top of the third on a sacrfice fly. Post 60 would get that run back in the bottom of the inning when Alex Thornton scored whenAvery Bennefeld hit into a double play.
Harvey got the win on the mound. He allowed six hits and one earned run in six and two-thirds innings. He walk three and struckout nine. Jacob Johnson struckout Payton Reed for the final out and earned a save.
In game two, Fargo scored five runs in the third, highlighted by Gabriel Duncan's bases loaded triple, to take control and cruise to the win 16-2.
Post 60 tied the game at 1 in the second when Austyn Thornton scored Mitchell Taylor with a rbi single. Taylor reached when he started the inning with a single.
After Fargo's five run top of the third, Valley City got one back in the bottom of the inning when Easton Hesch scored on Connor Drogan's fielder's choice.
Fargo would put the game away with seven runs in the fourth and three in the fifth.
Valley City is now 3-4-1 overall and 3-1 in the region. They travel to Kindred tomorrow night for a regional matchup.