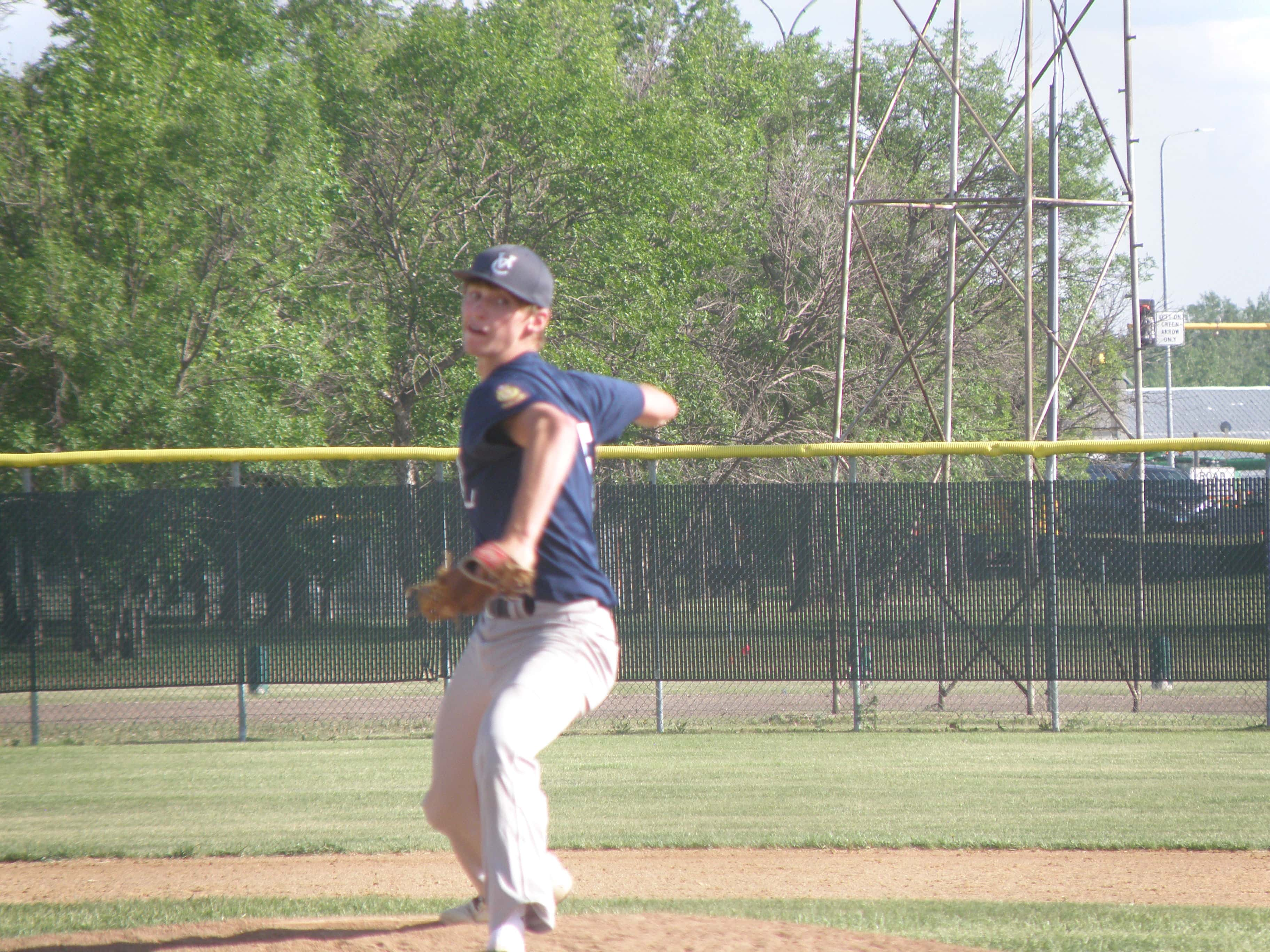 DEVILS LAKE, N.D. (NewsDakota.com) – Jacob Johnson allowed just three bases runners and added three hits leading Valley City to a 12-1, six inning win over Devils Lake in game one of a East Division doubleheader in Devils Lake. Post 60 won game two 15-3 also in six innings for the sweep.
In game one, Johnson helped his cause with a two-run single in the second inning to give Valley City a 4-1 lead. Johnson had three hits for the game. Post 60 got on the board first in the first when Avery Bennefeld scored when Johnson struck out and Corey Nelson was thrown out trying to steal second.
After Devils Lake scored an unearned run in the bottom of the first, Valley City took the lead for good with four runs in the second. Bennefeld's bases loaded walk broke the 1-1 tie two batters before Johnson's two-run single. Bennefeld would score on an error for a 5-1 Post 60 lead after 2.
Mitchell Taylor's rbi single in the fourth made it 6-1. Then Post 60 put the game away with six runs in the sixth. Briar Harvey had an rbi single. Easton Hesch scored two with his single. Connor Drogan drove in a run with a ground out. And Bennefeld drove in a run with a double. Another run scored on an error.
Johnson allowed just two hits in six innings. He walked one and struck out 12 for his first win of the legion season.
Corey Nelson had three hits and scored twice. Benefeld, Hesch, Taylor, Riley Gerhardt, and Harvey all had hits for Post 60.
Valley City won gamer two 15-3 in six innings and improve to 6-5-1 overall and 4-2 in the East Region.
In game two, all nine starters reached base and scored and at least one run. Valley City scored six runs in the fifth and sixth innings to end the game early.
John Beutler had three hits and drove in three runs. Avery Bennefeld had two hits, drove in two runs andscored three times. Corey Nelson's two run double highlighted the sixth inning outburst.
Nelson also pitched a complete game to get the win. He scattered seven hits in six innings. He allowed two earned runs with a walk and three strike outs.
Post 60 is off until next Tuesday when they travel to Fargo to face the Bombers for a doubleheader beginning at 5:30.
(Photos by Jody Johnson)

Post 60 sweeps Devils Lake