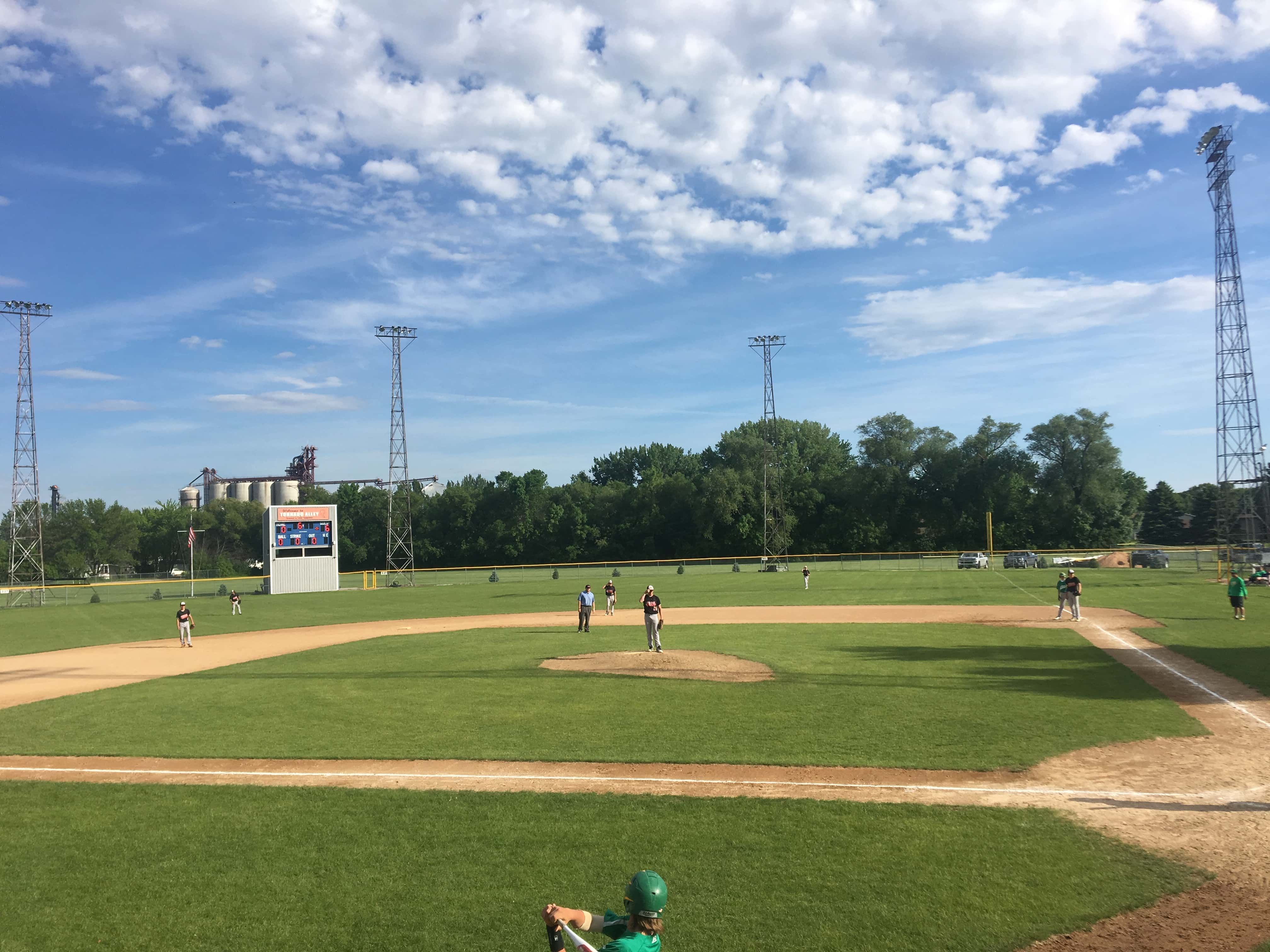 OAKES, N.D.- LaMoure Post 19 denied Oakes' bid to go 3-0 in league play Tuesday night by scoring four unanswered runs to defeat Oakes.
Both teams were handed good starting outings from their pitchers, but LaMoure's Jace Hanson was the difference maker in LaMoure's 4-2 victory.
Oakes got the scoring started in the 1st when Jaidy Gebhardt lined one to left field, with some assistance from the sun, and doubled in the game's first run.
The score laid dormant at 1-0 until the 4th when Alex Nelson doubled with one out. Nelson then took 3rd on a balk and would score on an error.
LaMoure recorded just two hits in the first four innings and were held scoreless but changed things in the 5th. After a pair of walks and a James Sandness single loaded the bases up with one out. Mac Biermann stepped in and grounded one to short to drive in LaMoure's first run of the night. After Hanson balked earlier, Oakes starter Taylor Schall would return the favor and balk in a run.
After Oakes left the bases loaded in the 5th, LaMoure struck for two runs in the 6th on a passed ball and an RBI single from Hanson.
With a 4-2 lead, Hanson capped off the night by going the distance and allowing just two runs on seven hits and picking up the victory.
"(Hanson is) good. He's tough. I'm glad we faced him," said Oakes Head Coach Cory Schall.
After the 4-2 loss, Oakes will return to action at Fargo Post 400 on Monday.