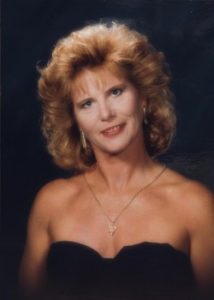 Terry Corwin, age 68, of Valley City, ND, died Monday, June 24th at her lake home on West McDonald Lake near Vergas, MN under Hospice of the Red River Valley Care.  A celebration of Terry's life will be held at 2:00 PM Wednesday, July 10th at Our Savior's Lutheran Church in Valley City.  Visitation will be held on Tuesday, July 9th from 5:00 PM until 7:00 PM at the church.  A prayer service will be held at 7:00 PM Tuesday, July 9th at the church.  Inurnment will be in Riverside Cemetery, Fargo, ND.
Terry was born June 29, 1950 in Moline, Illinois to Helen and Eric Anderson.  She married her husband William Corwin in Vergas, MN on June 12, 1982. She graduated from Moline High School in 1968 in Moline, Illinois and received a bachelor's degree in Health and Physical Education from Gustavus Adolphus College, St. Peter, MN in 1972.  A gifted athlete, she was a member of the 1971 and 1972 Gustavus gymnastics team and was later inducted into the Gustavus Athletic Hall of Fame in 1997. Terry continued her education throughout her life, earning a Master of Science in Education degree from Minnesota State University, Moorhead, MN and later a doctoral degree in Educational Technologies from Iowa State in 1998.
Terry started her teaching and coaching career in Redwing, MN before moving to Valley City, ND where she began her career at Valley City State University.  Terry taught classes while also starting and coaching the women's gymnastics team from 1975-1989. At the end of the 1989 gymnastics season, the NAIA dropped the sport and VCSU followed suit, marking the end of Terry's collegiate coaching career.  She was inducted with her 1984-1985 gymnastics team into the VCSU Athletic Hall of Fame in 2002 and was also inducted individually in 2013 in recognition of her successful coaching career. Terry remained at VCSU as a faculty member and worked as the Director of Graduate Studies and Research and eventually became Vice President for Academic Affairs.  As an administrator, Terry was instrumental to many campus initiatives such as the implementation of the campus laptop program and the development of the online Master of Education Program.  
In addition to her professional contributions, Terry was also an active member of the Valley City community.  She shared her love for gymnastics with hundreds of young people by starting and coaching the Valley Twisters Gymnastics Club which performed around the state and she coached the Valley City High School gymnastics team for several years.  Terry even found a way to blend gymnastics with another one of her hobbies, sewing. Realizing leotards were expensive and hard to find in the region, she sewed and sold thousands of leotards, affectionately called "Terrytards" by the gymnasts who wore them.  More recently, she was also a member of the Valley City Kiwanis Club, allowing her to give back in other ways as well.
Terry loved life at the lake.  You could usually find her enjoying the sun or cruising around the lake with her husband Bill.  She and Bill also loved the 4th of July and shared their love for this holiday with family and friends through their annual 4th of July party.  It was important to Terry that every young person in attendance left with one of her infamous party bags filled with candy, silly string, light-up jewelry and other treats.  Some years she gave out over 40 bags, making the 4th of July special for every child lucky enough to spend it with her. Terry touched the lives of many through her ready smile and huge heart.  She was an incredible person and meant the world to her family and friends. She was a beloved wife, stepmom, aunt, grandma, friend, teacher, and coach who made the world a better place for all who knew her.
She is survived by her husband, Bill Corwin; nephew, Scott Anderson (Don), Royal Oak, Michigan; stepdaughter, Katie Hasbargen (Matt), Fargo, ND; stepson, Ben Corwin (Stephanie), Fargo, ND; grandsons Alexander and Nicholas Hasbargen, Fargo, ND; and granddaughters Sutton and Zoey Corwin, Fargo, ND; along with her beloved rescue dog, Neko.
Terry was preceded in death by her parents Eric and Helen Anderson and brother, Jack Anderson, Moline, Illinois.  
In lieu of flowers, please consider a donation to Hospice of the Red River Valley or the Terry Corwin Memorial Scholarship, Valley City State University.