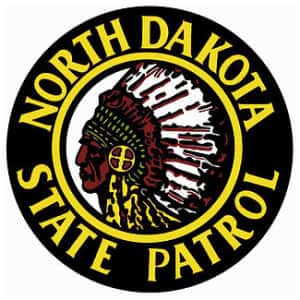 BUCHANAN, N.D. (NewsDakota.com) – A man was injured after his vehicle crossed the centerline on Highway 52 and struck a truck north of Buchanan Thursday morning.
The North Dakota Highway Patrol reports Mohammed Albanna, 33, of Fairfield, IA was traveling southbound on Highway 52 around 9:50 AM when he crossed the center line and entered the northbound lane. An International truck driven by Dennis Montgomery, 65, of Carrington attempted to avoid the collision by steering onto the shoulder.
Albanna's vehicle struck the front left side of the truck. Both vehicles entered the west ditch. Albanna needed to extricated and was transported to the Jamestown Regional Medical Center. Montgomery was not hurt.
Charges are pending and the crash remains under investigation by the North Dakota Highway Patrol. The Stutsman County Sheriff, Jamestown Rural Fire Department, and Jamestown Ambulance assisted.