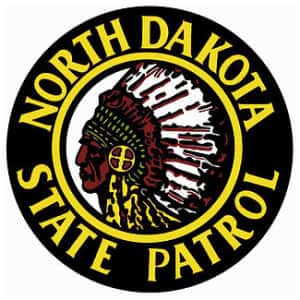 KIDDER COUNTY, N.D. (NewsDakota.com) – A Kentucky man traveling westbound on I-94 received minor injuries after rolling his vehicle Tuesday afternoon.
The North Dakota Highway Patrol reports that Emir Zulejhic, 26, of Louisville, KY, began to slow down due to torrential rains and high winds. He then lost control of the vehicle and entered the center median. His vehicle then rolled an unknown number of times.
The vehicle came to rest on its right side near the left eastbound lane. Zulejhic was transported to Sanford Medical Center in Bismarck for minor injuries. He was wearing his seatbelt.
Medina Ambulance assisted on the scene.