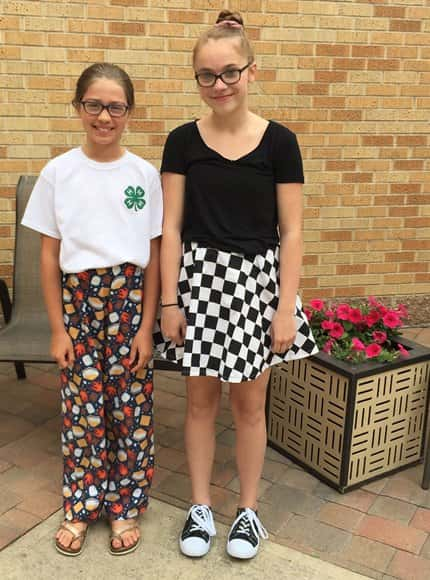 VALLEY CITY, N.D. (NewsDakota.com) – The Barnes County 4-H Clothing Revue was held on Thursday, June 13, 2019 at Sheyenne Care Center. The 4-Hers constructed their own garment, purchased an outfit, or embellished an item of clothing.
Student Advisor Sue Milender Toppen said the objectives for this 4-H contest were to develop leadership abilities, build character and assume citizenship responsibility.
She said 4-Hers build self-confidence and poise by developing an understanding of "self" in order that the individual may select and make clothing that is becoming and expressive for his or her personality.
She said the students make and model a garment that is needed in their wardrobe while displaying poise, good posture, and grooming habits. All those that received a blue ribbon will be eligible to compete at the State Fair July 19 – 27.
Other who were in the clothing revue not pictured are listed below.
Preteen Buy and Show- Allyssa Thomsen, Kylie Van Bruggen, Allison Bryn, Chesney Thomsen.
Teen Buy and Show- Emma Schroeder, Shannon Bryn, Ella Olson, Cierra Pabst.
Teen Sew 'N Show- Heather Fischer, Emma Schroeder, Emma Olson.

clothing revue