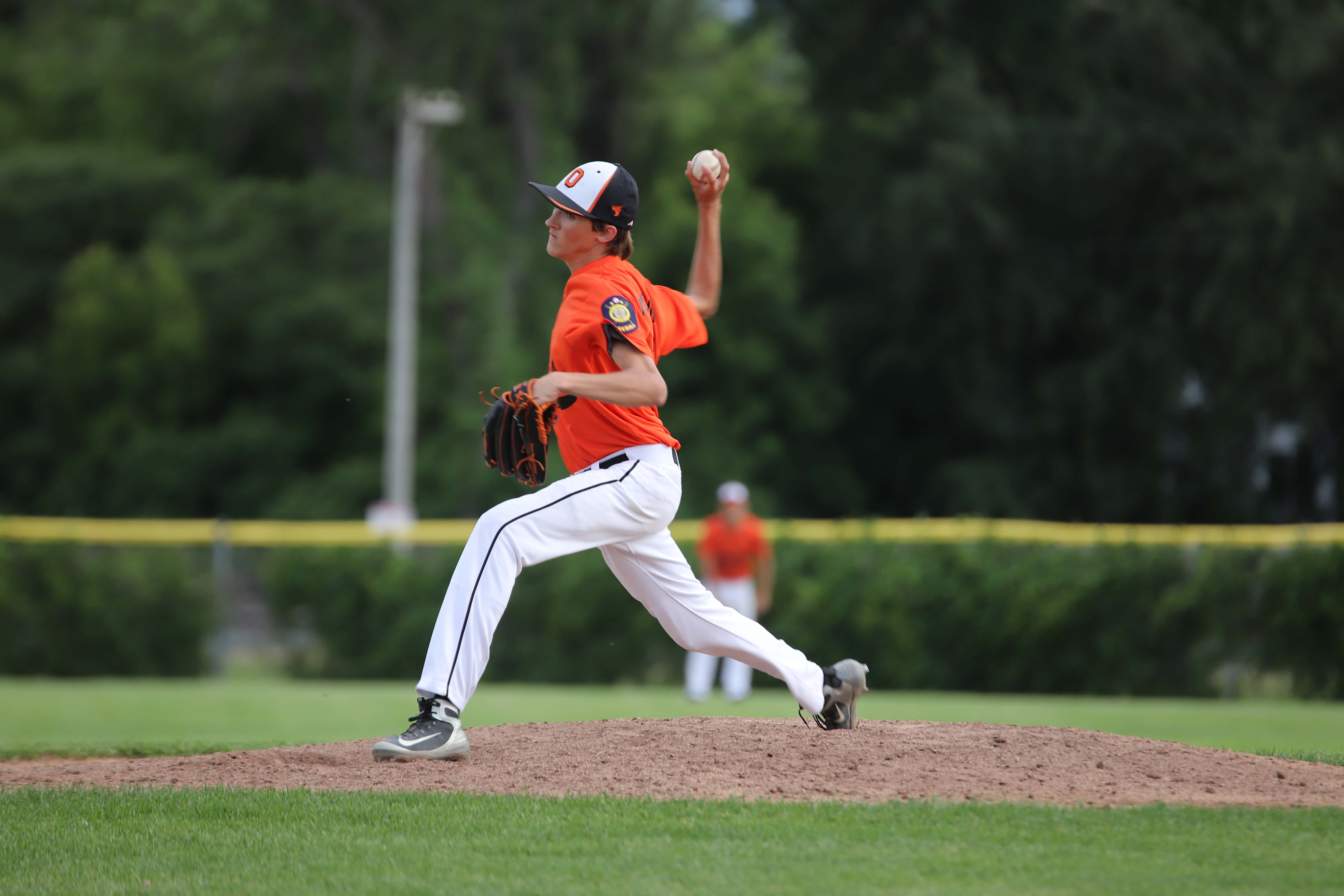 LISBON, N.D. (NewsDakota.com) – It took Oakes an extra inning, but Post 36 prevailed 4-3 over Lisbon for their ninth league victory of the season.
The game's starting pitchers, Brady McKenna (OAK) and Simon Sveum (LIS), were on point through the first three innings. Both allowed traffic on the base paths but neither allowed a run through three.
Lisbon would score first in the 6th inning on a wild pitch. It took Oakes until the 6th inning to find the scoreboard and they did it on a two-run bunt single. It was no ordinary bunt either. Logan Sell laid one down the first base line that originally started foul but curled back fair and scored Tyler Voightman and Trever Meyer.
The Oakes lead didn't last long as Lisbon would answer with two of their own in the 6th when the first five batters reached, four of them on hits. Parker Runck delivered a two-run single to regain the lead for Lisbon.
But that lead didn't last long either. With two runners aboard and two outs to work with, McKenna delivered an RBI single to center. Meyer scored and Isaiah Hoelscher was gunned down at the plate attempting to score the go ahead run.
Oakes reliever Garret Meehl got the game to the 8th inning, and that's all Oakes needed. Logan Sell started the inning with a hustle double and was later brought in to score the winning run by Alex Nelson's sacrifice fly. Meehl notched a 1-2-3 8th inning and Oakes won 4-3.
Next time out for Post 36 is Tuesday a doubleheader at Fargo Comets. Games begin at 5:00.