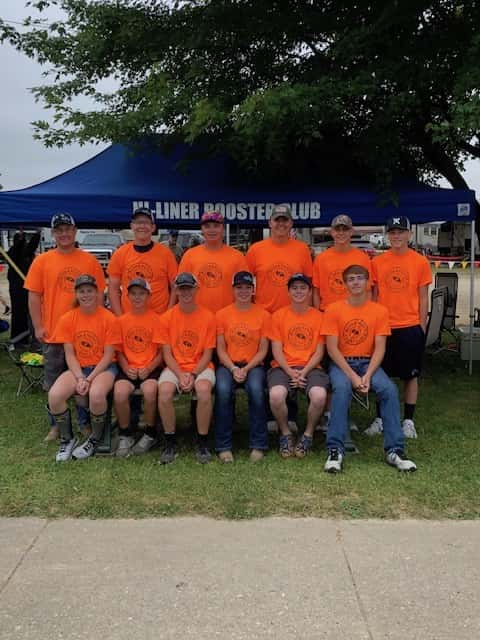 MASON, MI (NewsDakota.com) – The Valley City High School Trap team journeyed to the USA High School Clay Target League National Championship competition in Mason, Michigan this past week to compete against the best high school shooters in country.
This year's event drew 2,835 shooters from across the country to compete in the Individual event and the Team competition. Valley City High School had two teams competing. The VCHS Team had 12 individuals competing in the Individual competition. Of the 1,800 shooters in the individual competition only 404 competitors would advance to the Finals day including four members of the VCHS Team. Advancing members of the team were: Braylen Bruns scored a solid score of 98 out of 100 targets hit and in 29thplace over all, Blake Didier hit 97 of 100 targets placing him in 69th position in qualifying, Evan Mielke scored a 95 of 100 moving him on to the finals in 190thposition. Mitchell Broadwell also made the finals cut with a score of 93 and in 299thplace, these scores moved Braylen, Blake, Evan and Mitchell into the final round on Sunday.
Sunday, Finals competition day was a perfect weather day with clear skies, slight breeze and comfortable temp. Braylen Bruns repeated his good performance on Saturday with another 98 on Sunday giving him a 196 of 200 competition total and an impressive 23rd place finish overall. Blake Didier recorded a finals day total of 98 giving Blake a two day total of 195 and a 29th place finish. Evan Mielke scored a 94 giving him a total of 189 and Mitchell Broadwell scored a finals day round of 96 giving him a 189 two-day total. Evan was 212thplace and Mitchell 213 as Evan had a reverse score total of 10 and Mitchell had a reverse score count of 9.
The Valley City High School Trap Team would sincerely like to thank everyone who made this trip possible through their donations, efforts and support.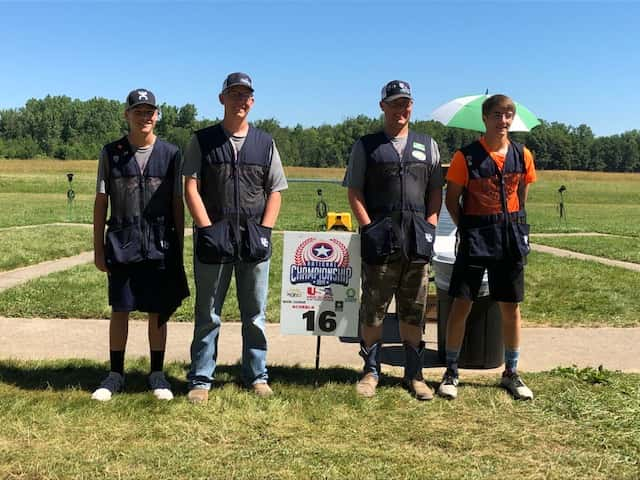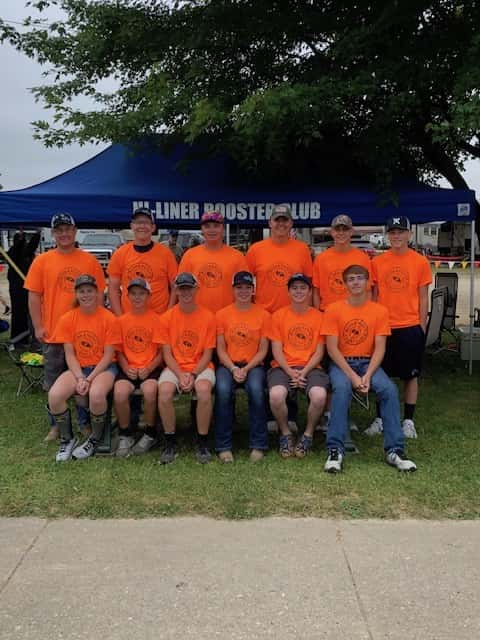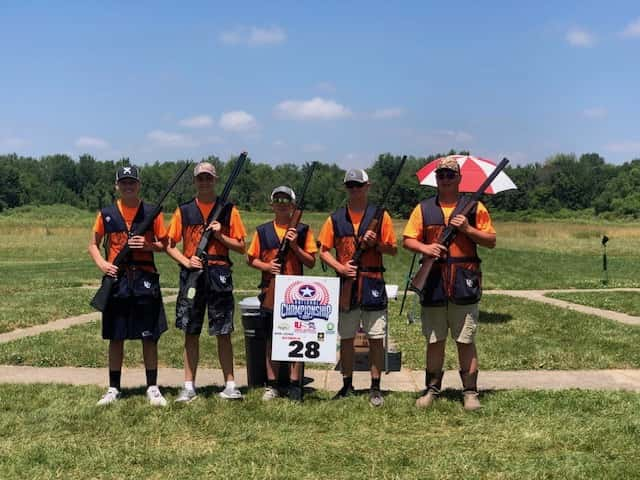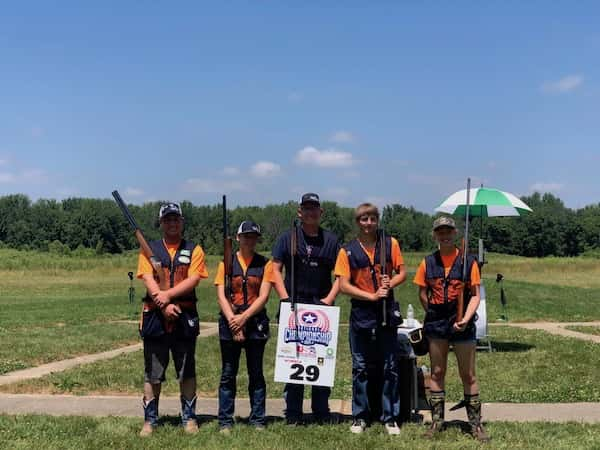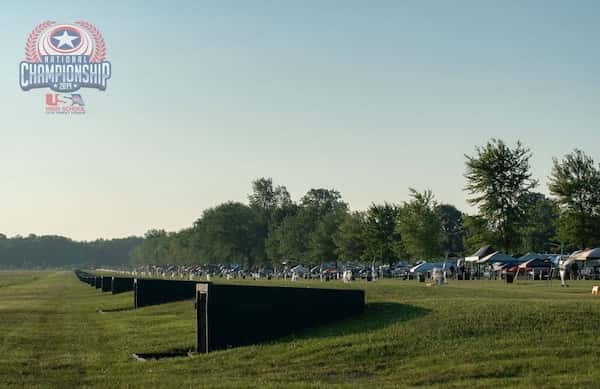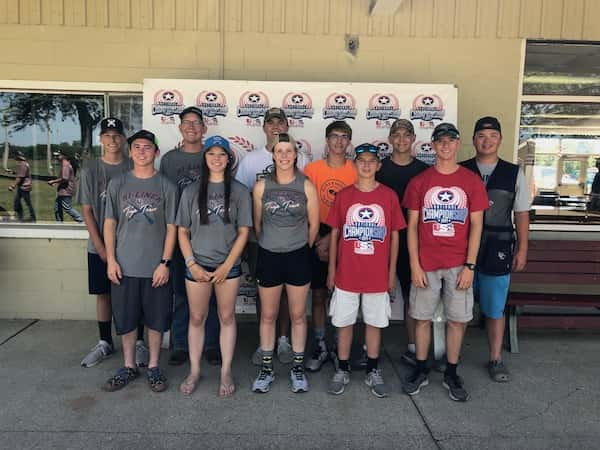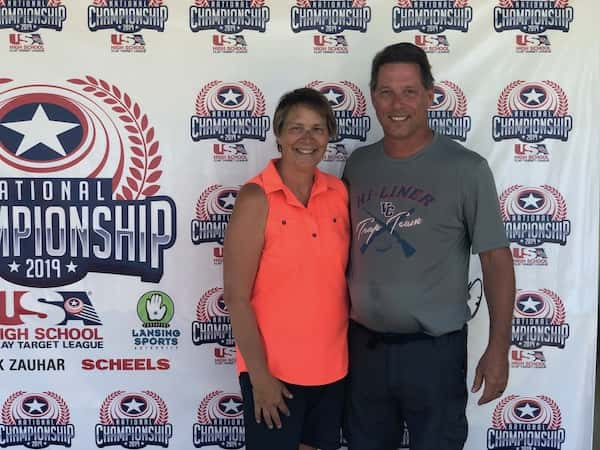 This years Champion and repeat Champion was Woodrow Glazer from New Prague, Minnesota with a perfect score of 200 to match his last year perfect score of 200.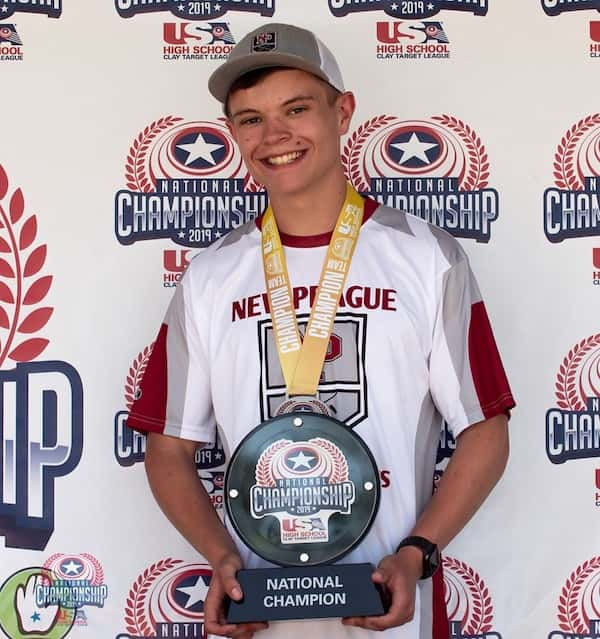 Top Ten Finishers: