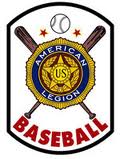 VALLEY CITY, N.D. (NewsDakota.com) – Valley City jumped out to a 6-0 lead after the first two innings on the way to a 9-6 win over Devils Lake in the first game of the doubleheader at Charlie Brown Field Wednesday night.
In the first, a run scored on an error and another on a wild pitch. The four run second inning was highlighted by Jacob Johnson's two run single. Alex Thornton drove in a run with a single and another scored on a passed ball.
The Storm made things interesting with a run in the fifth and three more in the sixth. But Post 60 would get some insurance with three runs in the bottom of the sixth. Riley Gerhardt drove in what proved to be the game winner with a single. Two more runs scored on an error.
Johnson had three hits and Avery Bennefeld had two for Valley City.
In game two, Devils Lake exploded for nine runs in the fourth inning to take a 10-4 lead and went on to win 11-5.
Valley City scored four runs in the third inning, highlighted by Avery Bennefeld's two-run double. Riley Gerhardt had an rbi single and Bennefeld scored on a wild pitch. Grady Karges tripled in a run in the bottom of the fifth to end the scoring.
Valley City is now 14-16-1 overall and 11-4 in the East Region. They will host Kindred tonight on the regular season finale for both teams. That game will be on 1490AM/96.3FM KOVC and newsdakota.com beginning at 5:15.