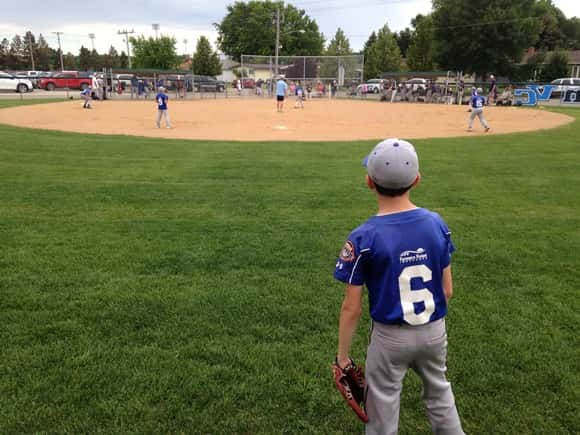 VALLEY CITY, N.D. (NewsDakota.com) – The clouds threatened but the rain stayed away for the dedication and celebration of Sam's Field at Washington Elementary School in Valley City.
The crowd enjoyed some of Sam Noeske's favorite foods like homemade macaroni and cheese, cheese pizza, Cheez Its, hot dogs and root beer in honor of Sam who passed away in August of 2017 at the age of 11.
Sam played many sports but, according to his father Jerry Noeske, having his name on a baseball field is fitting.
Jerry and Amy Noeske approached Washington principal Chad Lueck about doing something in memory of Sam and Mr. Lueck jumped on the project. He said the field signage will be completed later this summer.
The number 11 has a special place being Sam was 11 years, 11 months and 11 days old at the time of his passing.
About 100 people or more attended the dedication game on July 18th between Valley City and the 11-U Jamestown team.

Sam's Field Dedication