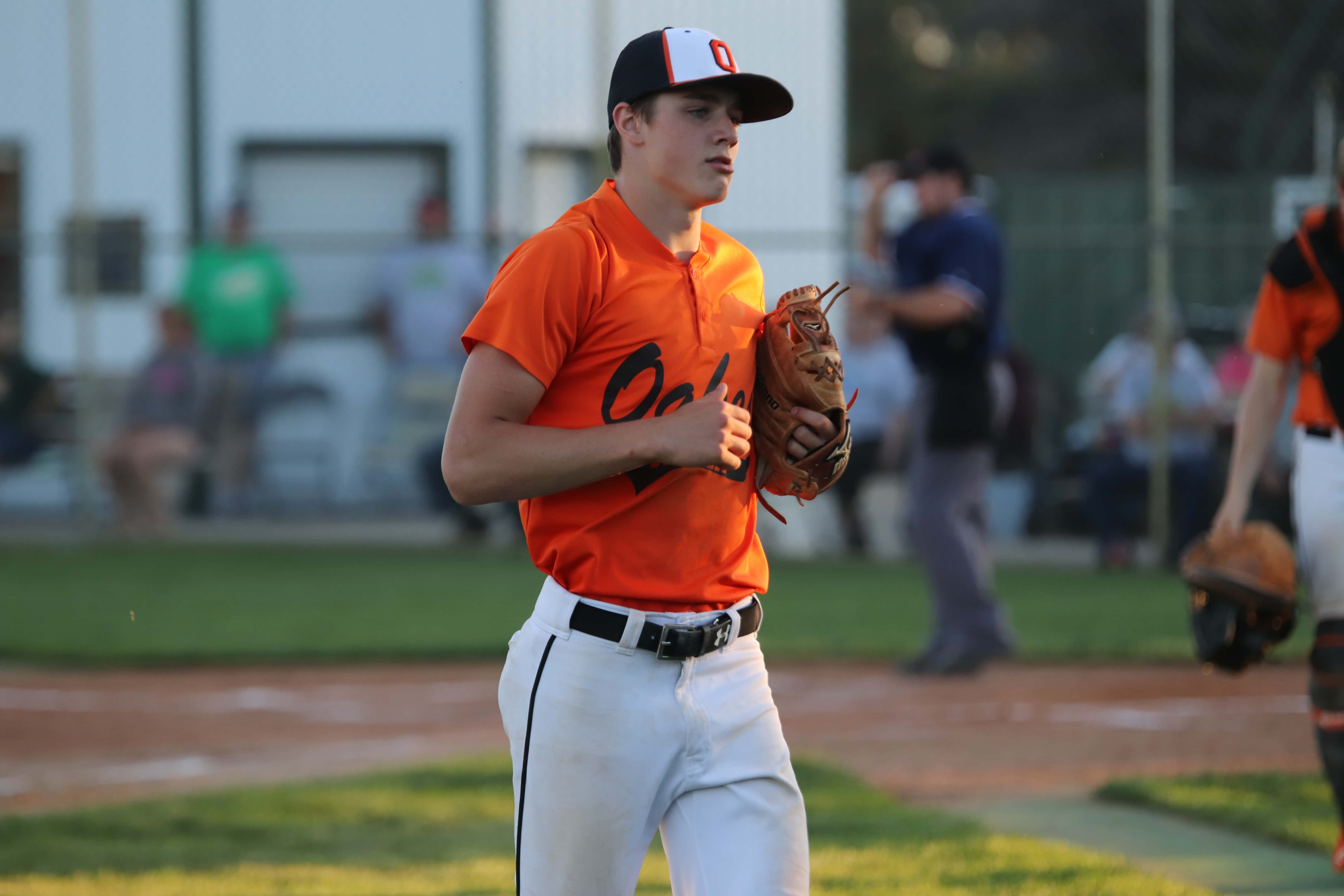 ELLENDALE, N.D. (NewsDakota.com) – On the final night of the regular season, Oakes Post 36 turned in a complete performance to notch their 11th league win this season.
Pitching was brilliant. Taylor Schall went 4.2 innings and gave up just one run on three hits while striking out eight Ellendale batters. Garret Meehl closed things down by allowing a hit, walking three batters and stranding them all.
The Oakes lineup was solid as well. After being held to nothing through two innings, Post 36 bursted int the 3rd inning putting up a five spot. Back-to-back two-run doubles from Howie Neustel and Tyler Voigtman put the exclamation point on the inning.
An error brought two more runs across in the 4th inning and then Oakes produced a three spot in the 6th inning. All three runs were brought in by Alex Nelson who whacked his second double of the night and cleared the bases.
Schall also turned in a healthy night at the plate going 3-3, reaching base four times and scoring three runs.
The lone run of the game was an RBI single off the bat of Hunter Thorpe.
Next time out for Oakes will be next week in the district tournament.