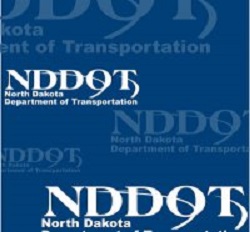 CRYSTAL SPRINGS, N.D. (NDDOT) – A construction project is underway on I-94 from the east of the Dawson Interchange to west of Crystal Springs on the eastbound roadway.  During the project, the eastbound roadway will be reduced to one lane. 
During construction:
Travel is reduced to 65 mph in the lane closure and 40 mph where workers are present
A 14 ft. width restriction is in place through the construction zone
Flaggers will be present
Motorists can expect minimal delays through the work zone
The project is expected to be completed by mid-September
The NDDOT would like to remind motorists to slow down and use caution throughout the work zone.
For more information about construction projects and road conditions throughout North Dakota, call 511 from any type of phone or visit the Travel Information Map on the NDDOT website at  http://www.dot.nd.gov/travel-info-v2/