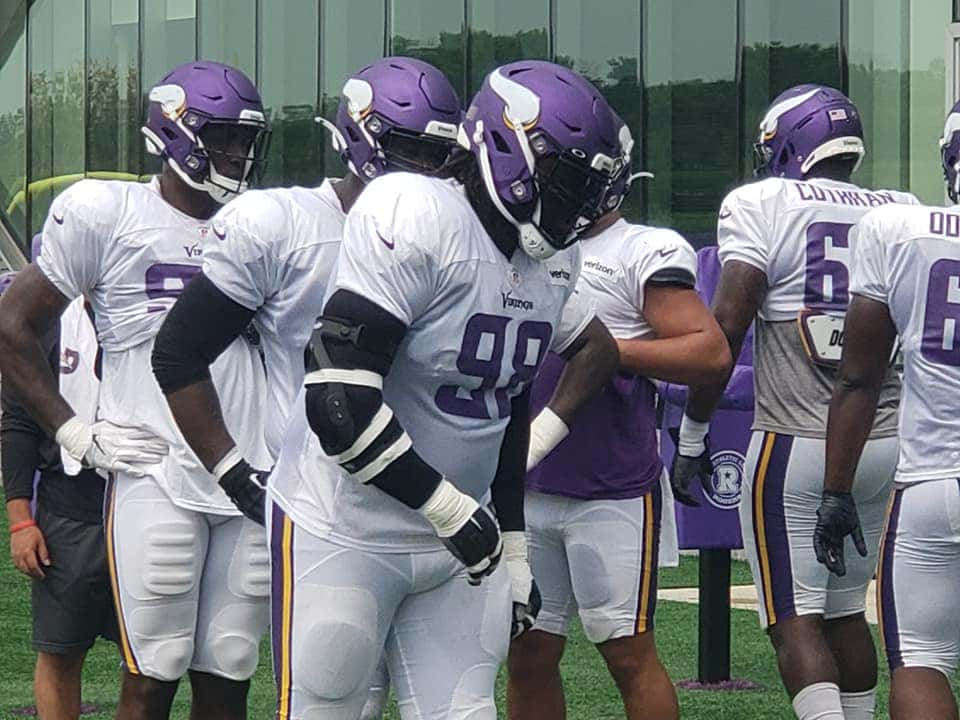 EAGAN, MN – (NewsDakota.Com) – Minnesota Vikings Head Coach Mike Zimmer was not impressed with his defense last week during training camp.  On Wednesday he said, "I feel like the offense has a lot of grit and fight, and I haven't seen that much out of the defense yet."
Apparently the defense took the coach to heart.
The defense has practiced much better since then according to Zimmer. "No, they've done better since we had a little chat. They've done a lot better. They're on the right track, we just got to continue going. Understanding we got to go out every day and compete and perform and try and get better each and every day. I have a vision of what this defense is supposed to look like and I have very high standards for the defense. I expect them to live up to my expectations, so I'm going to keep pushing them until we get there."
Where does he want them to be?  He wants them to be "the best they can be…whatever that may be."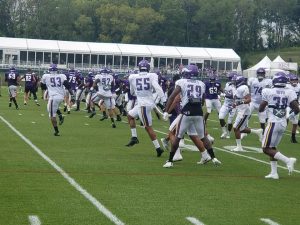 Last season, the team finished 8-7-1 in second place in the NFC North.  The team is expecting much better for this season.
The Vikings open up the preseason on Friday at New Orleans.
Stay with NewsDakota.Com for more Vikings updates.