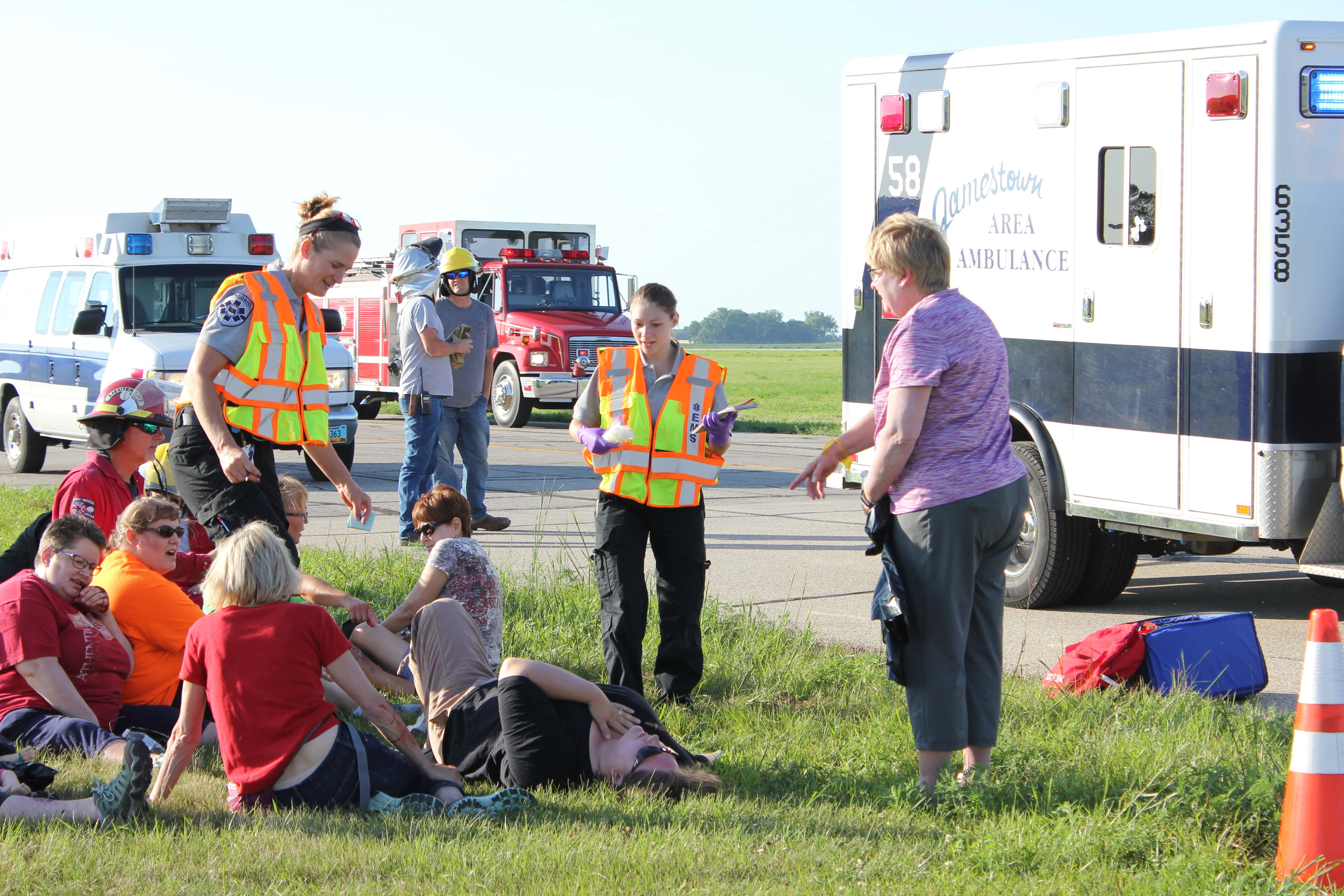 JAMESTOWN, N.D. (NewsDakota.com) – It was only an exercise, but all those involved treated it like it was the real thing.
Jamestown Emergency Services all participated in a full-scale exercise at the Jamestown Regional Airport Monday evening. All departments responded to a simulated aviation accident where some sixty individuals were all injured in a variety of ways.
"The exercise is designed to test local emergency operations plans and response capabilities that relate to an aviation incident," stated Kim Franklin, Assistant Stutsman County Emergency Manager.
Katie Hemmer, Jamestown Regional Airport Manager, says the simulation is also beneficial to the airport staff.
Hemmer stated she looked forward to hearing from each agency one what was done well and where everyone could improve.
Hemmer said she was particularly proud of her own staff and their response to the drill.
Beth Dewald with the Freedom Resource Center helped head a lot of the different areas of the training. She said they also featured a variety of different handicaps and needs.
"It's one-hundred percent possible those responding to this scenario today could be met with individuals special needs in an emergency," she pointed out.
All participating agencies included: Jamestown Regional Airport, Jamestown Regional Medical Center, Jamestown Fire Department, Jamestown Area Ambulance, Jamestown Police Department, Stutsman County Sheriff's Office, Stutsman County Communications Center, Central Valley Health District, North Dakota Highway Patrol, American Red Cross, Freedom Resource Center, SkyWest Airlines and Stutsman County Emergency Management.
Below are some photos and video from the exercise.
2019 Full-Scale Airport Training Exercise