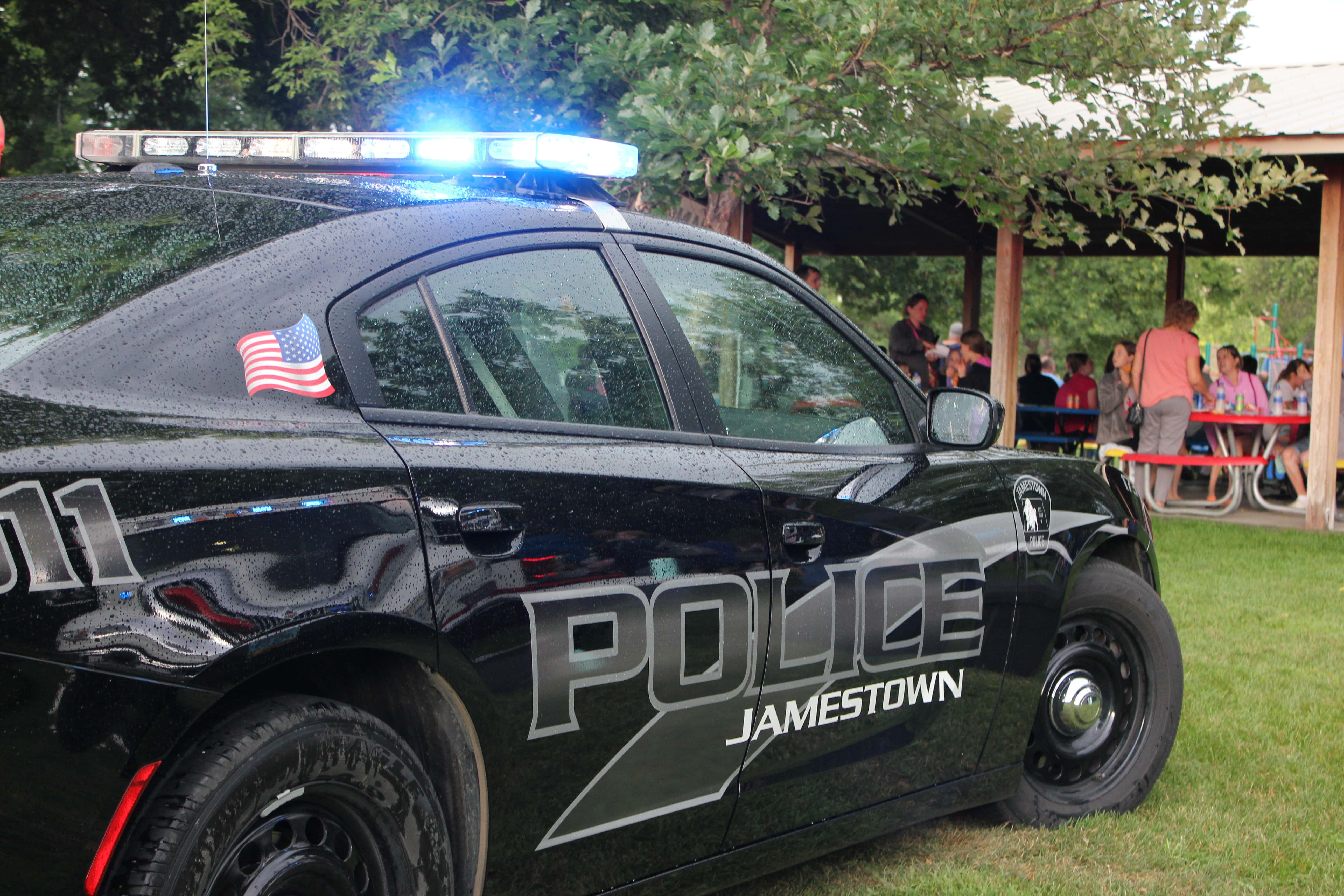 JAMESTOWN, N.D. (NewsDakota.com) – Jamestown and Stutsman County Emergency Services were all at McElroy Park in Jamestown Tuesday evening for their 2nd Annual National Night Out.
National Night Out is an annual community building campaign that promotes police-community partnerships and neighborhood camaraderie to make neighborhoods safer, more caring places to live.
The event featured music, free food, games, toys, inflatables, and brought together Jamestown and Stutsman County's finest officers, EMT's, Firefighters, National Guard, Highway Patrol, Game & Fish and more.
Jamestown Police Chief Scott Edinger said even with the quick rain shower that hit the event, the event turned out very well.
The event also featured a dunk tank, which was really popular with the event goers. Money raised from the dunk tank will go to the Jamestown Police Department's Shop With Kids Program in the winter.
You can find some photos from the event below:

2nd Annual Jamestown National Night Out