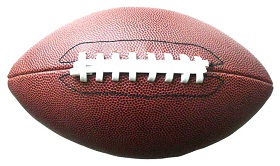 (NEWSDAKOTA.COM) – Football season is here, and the Class A and 9-Man preseason polls have been released.
Headlining Class A is defending state champ Langdon-Munich-Edmore with ten of the twelve first place votes. After making the jump up to Class A, the defending 9-Man state champs Thompson comes in at 3rd with the other two first place votes.
9-Man's top five's first place votes are much more evenly spread. New Rockford Sheyenne edged out Napoleon-Gackle-Streeter for 1st place by two overall points.
Here's the top five for both classes: (first place Votes are in parenthesis, followed by the team's number of points received)
1. Langdon-Munich-Edmore (10) 54
2. Oakes 27
3. Thompson (2) 25
4. Velva  18
5. Bishop Ryan 16
5. Bowman County 16
Others Receiving Votes: Dickinson Trinity,
Carrington, New Salem , Shiloh Christian
9-Man
1. New Rockford Sheyenne (6 ) 43
2. Napoleon GS (3) 41
3. Ray Powers Lake  (2)  38
4. Richland (1) 31
5. Cavalier  14
Others Receiving Votes: St. John,
Mayport CG, Mohall Lansford Sherwood.