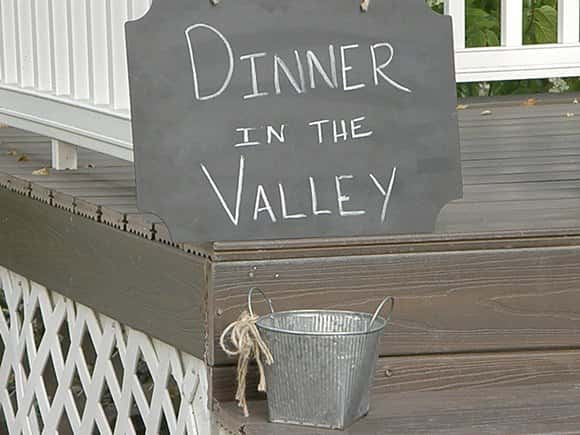 VALLEY CITY, N.D. (NewsDakota.com) – The annual Dinner in the Valley was held September 9th at the Sheyenne Riverbend Farm gathering center south of Valley City.
The dinner was created as an educational event for community members to ask farmers and ranchers questions about the important role production agriculture has on the state.
Barnes County farmer Eric Broten talked about the technological changes that have helped farmers do their job.
Barnes County cattle producer Sheryl Smith talked about the nutritional benefits of raising good beef for the community and the nation.
And Barnes County farmer Darin Anderson talked about the concerns and watching out for noxious weeds like Water Hemp and Palmer Amaranth.
Barnes County farmer Monte Peterson said uncertainty exists with many farmers one year into the U.S. China trade war. But he believes other factors also contributed to fewer soybean acres.
Peterson said the USDA's Market Facilitation Program (MFP) payments soybean producers received helped but don't offer the same return farmers received in the market prior to the trade war.
Dinner in the Valley is sponsored by the Valley City Area Chamber of Commerce Agriculture Committee to demonstrate the appreciation of the Agricultural Sector in North Dakota.
The full interview with Monte Peterson is attached below.
Dinner in the Valley