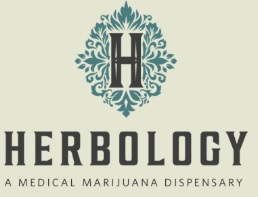 JAMESTOWN, N.D. (NewsDakota.com) – Grassroots Cannabis is set to open their Herbology dispensary in Jamestown at the end of September, which is later than initially reported.
The dispensary will be located at 1513 Business Loop in Jamestown, ND. Grassroots Cannabis is one of the largest multi-state cannabis companies in the nation. 
"We are thrilled to grow our footprint in North Dakota, sharing our unparalleled expertise in medical cannabis to further provide patients with access to safe and effective cannabis products," says Matt Darin, COO. "Our Herbology team is committed to enhancing the communities we serve in North Dakota and across the country." 
The 5,000 square foot Jamestown location will showcase the new look for Herbology. The space will include one waiting room, consultation room and six point of sale stations. The hours of operation are Tuesday-Saturday 10 a.m.-7 p.m. 
"At Herbology we are committed to educating our patients about the benefits of cannabis and creating an in-dispensary experience that feels personal to people from all walks of life," says Talley Wettlaufer, Vice President and Head of Retail. 
The philosophy of Herbology — the study of herbs — is clearly manifested in the dispensary decor, through an herb-focused aesthetic that includes exposed natural wood, glass and greenery. The atmosphere encourages exploration, with a personalized approach that makes it easy to connect deeply with the brand, products and people. 
Herbology is committed to working within each community to offer a unique, wellness and education-focused experience that includes events, support groups and education seminars. 
For more information on Herbology or Grassroots Cannabis, visit the company's website.