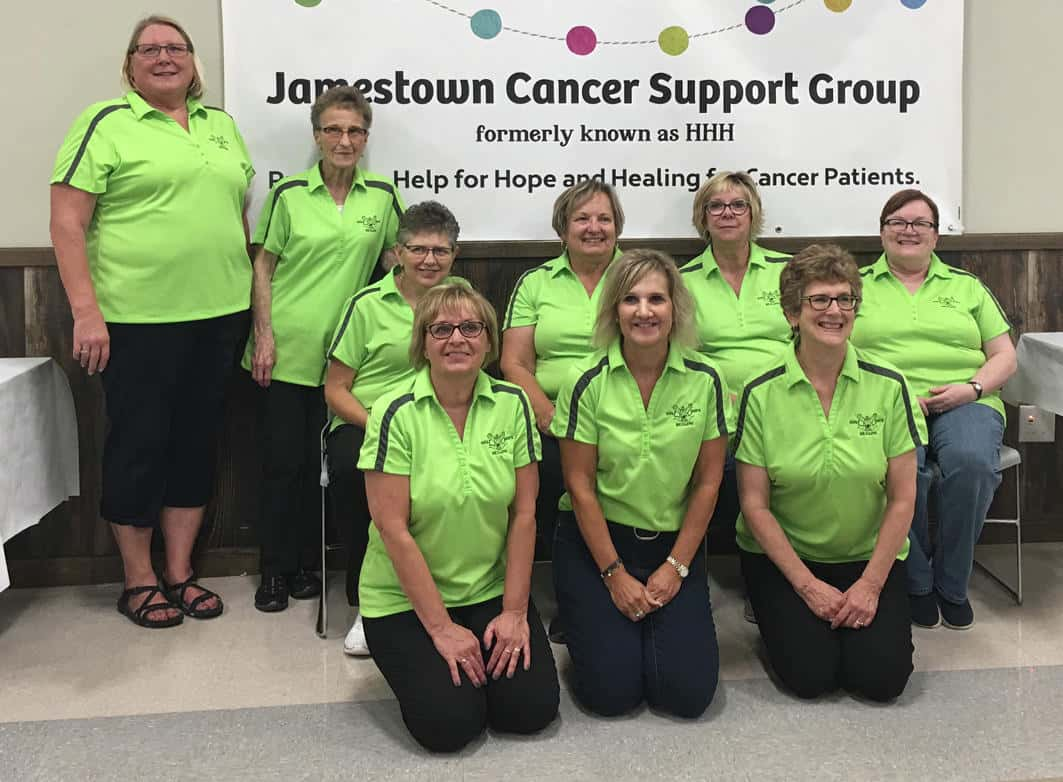 JAMESTOWN, N.D. (NewsDakota.com) – A local organization that started nearly 10 years ago has blossomed into a large non-profit that helps area cancer patients traveling to and from infusions.
Jamestown Cancer Support Group, formerly known as Help for Hope & Healing (HHH), is a non-profit, all volunteer group that offers assistance to local cancer patients and their families. Laurel Haroldson is the founder of the group.
Beth Dewald is a member of the Jamestown Cancer Support Group board of directors. She says everyone they help is purely through word of mouth and referrals from family, friends, cancer center social workers, and patients themselves.
Dewald says they team up with the JRMC Cancer Center to provide the chemo bags for cancer patients in Jamestown. Mary Engels, volunteer coordinator at JRMC, helps identify individuals to receive the bags.
Haroldson says they see the need for what they do and look at how many cards they've already given out since the beginning of the year.
Dewald pointed out that the amount they've donated in gas gift cards since the 1st of January is amazing.
A large fundraiser, which has already sold out of tickets, is set for September 18th at the KC Hall. The annual Quarter Craze brings in money to assist the group in their mission.
Board members include Lucy Bardell, Beth Dewald, Mary Engels, Laurel Haroldson, Mary Klundt, Kathy Schilling, Carol Stahlhut, Barb Togstad, Kim Weyer, and Sandy Wilhelm.
If you would like to refer someone or have questions about the program, contact Laurel Haroldson at 701-269-9543 or visit jamestowncancersupport.org.
Listen to a full Let's Talk About It with Beth Dewald and Laurel Haroldson below: