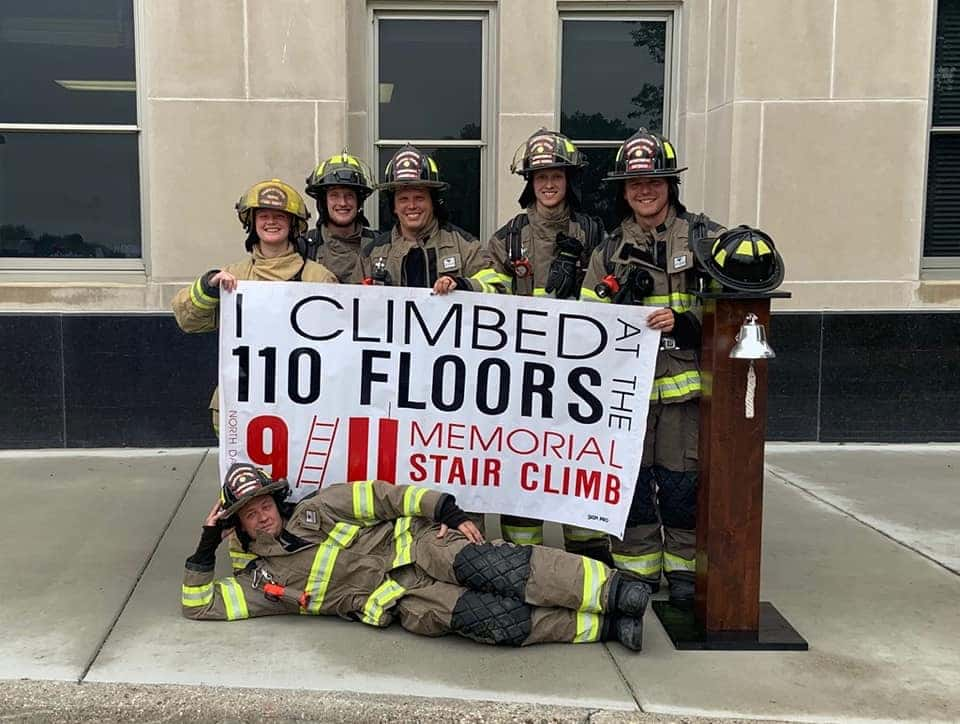 JAMESTOWN, N.D. (NewsDakota.com) – On Friday, September 13th, six members of the Jamestown Rural Fire Department participated in the 9/11 Memorial Stair Climb in Bismarck.
The 5th Annual event brought out more than 110 firefighters, first responders, and volunteer participants. Those who joined in the event walked up 17 flights of stairs in the Capitol tower seven times to honor the fallen firefighters killed in the September 11th, 2001 attacks on the Twin Towers.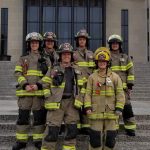 According to the Bismarck Tribune, the event has raised more than $30,000 to support the National Fallen Firefighters Foundation providing counseling services for families of local fallen firefighters and the Fire Department of New York.
Representing Jamestown Rural Fire Department was Rylee Woehl (Firefighter), Tygh Yatkis (Firefighter), Travis Lemieux (Department Secretary/Treasurer), Dakotah Daker (Assistant Training Officer), Molly Fritz (Apprentice Firefighter), and John Mehlhoff (Firefighter).
"Others participating with JRFD were Tara Kapp, Rusty Kapp, Nicole Lemieux and Jamie Kapp," Captain Paul Bensch reports.