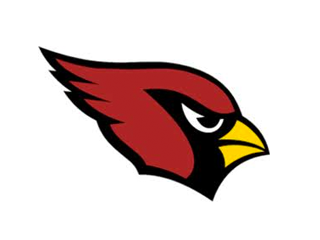 CARRINGTON, N.D. (NewsDakota.com) The Cardinals football, volleyball and cross country teams were all in action on Saturday, October 19th, here are the results:
FOOTBALL:
Senior QB Seth Nelson ran for two TD's and threw for another as Carrington defeats the Aggies of Park River Area 40-6 at Cushman Field in Grand Forks on the campus of Red River High School. The Cardinals played their last two games of the year here because of wet field conditions in Carrington and Langdon the previous game. Carrington ends their season at 3-4 in Class A Region 2 and 3-6 overall, finishing in fifth place in the region and will miss the playoffs for the first time since 2008. PR ends their season at 1-6 in Class A Region 2 and 1-8 overall.
The Aggies scored during the last play of game when QB Jayse Fontaine connected with Jackson Nelson for a 62-yard catch and run TD. Sophomore running back Michael Clifton for Carrington had two touchdowns, he led the team this year in rushing with 129 carries for 668 yards and five touchdowns.
VOLLEYBALL:
The Cardinals go 5-1 and finish in second place at the Carrington Varsity Volleyball Tournament. Carrington met Langdon Area/Munich in the championship and fell 2-1. The two teams met in early October, Carrington won 2-1 at the Des Lacs-Burlington Tourney. Carrington is now 27-3 overall and will play in Kensal on Monday night, Oct. 21st against Midkota for a District 5 contest. KDAK will have coverage starting about 7pm.
CROSS COUNTRY:
The Carrington girls finish in 13th place and the boys in 15th at the Class B East Region meet in Cooperstown. First place team for the girls was Rugby, second was Hillsboro/CV. First place team for the boys was Hillsboro/CV, Griggs County Central second. Here are the results for Carrington.
34th – Lucas Hendrickson, 66th – Jacob Rexin, 117th – Aaron Nuemiller, 127th – Jack Paulson, 150th – Kael Kovar, 214 – Caedon Pederson, 224 – James McGuire
25th – Baylee Lura, 61st – Madison Johnson, 86th – London Davis, 107th – Brynn Smith, 128th – Carmen Entzminger, 130th – Kaley Kostelnik, 133rd – Sydney Friedt, 175th – Kacie Rexin, 176th – Mae Eversvik
The state cross country meet will be on Saturday, October 26th in Minot. Carrington runners participating at state will be for the boys, Nuemiller, Kovar, Paulson, Rexin, Hendrickson, McGuire and Pederson. For the girls, Davis, Smith, Johnson, Friedt, Rexin, Kostelnik, Entzminger, Lura and Emma Rindy.