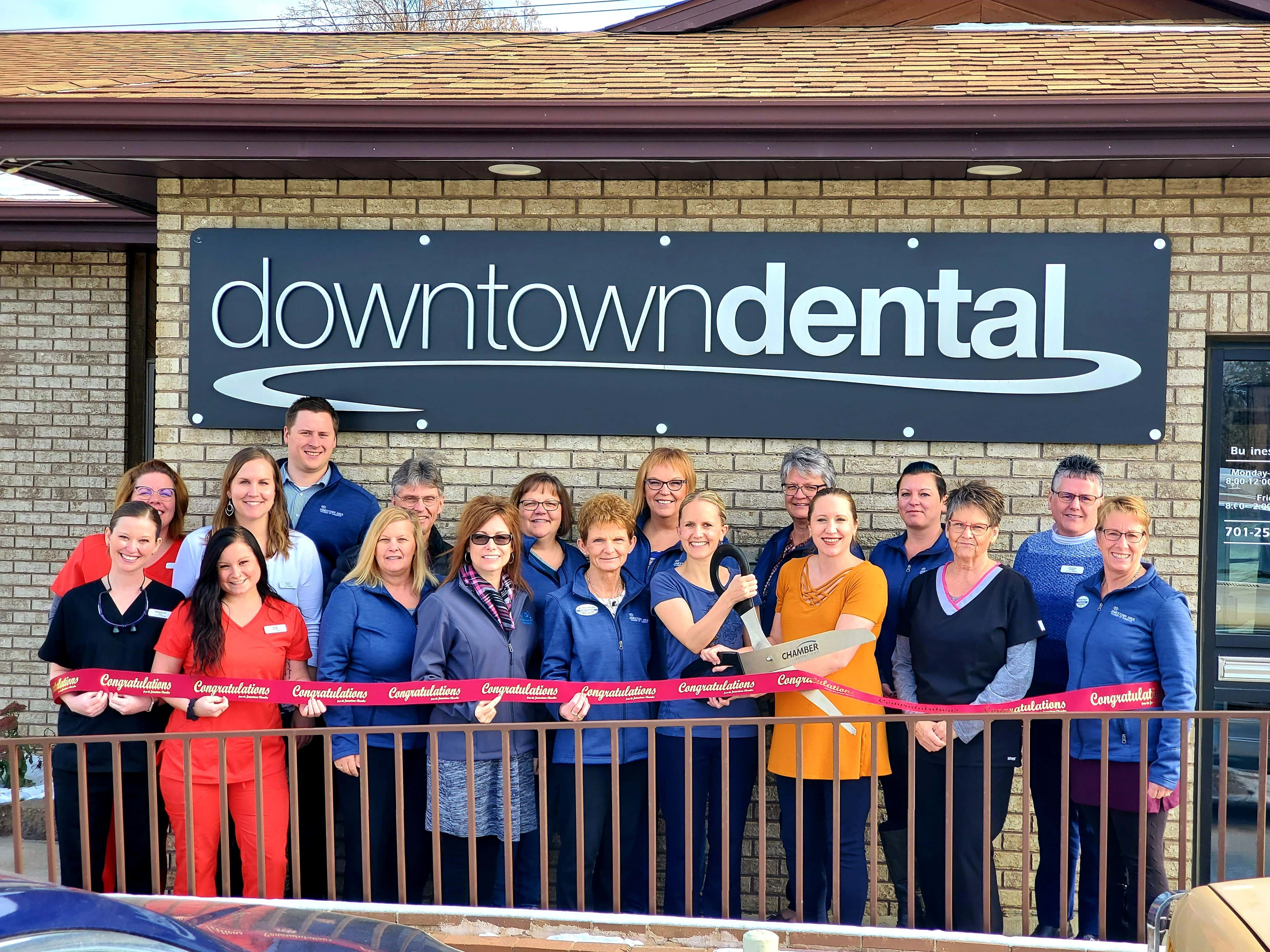 JAMESTOWN, N.D. (NewsDakota.com) – Members of the Jamestown Area Chamber of Commerce Ambassadors and the Young Professionals of Jamestown held a ribbon cutting ceremony for Downtown Dental.
The ribbon cutting celebrates Dr. Bruins buying into the practice and recent remodel of their lab. This business is located at 815 1st Ave. S. in Jamestown.
Businesses qualify for a ribbon-cutting ceremony if they open, move, remodel, are under new ownership or change their name.
For more information, contact Emily Bivens by emailing: director@jamestownchamber.com or call the chamber at 701-252-4830.
Photo and information courtesy of the Jamestown Area Chamber of Commerce